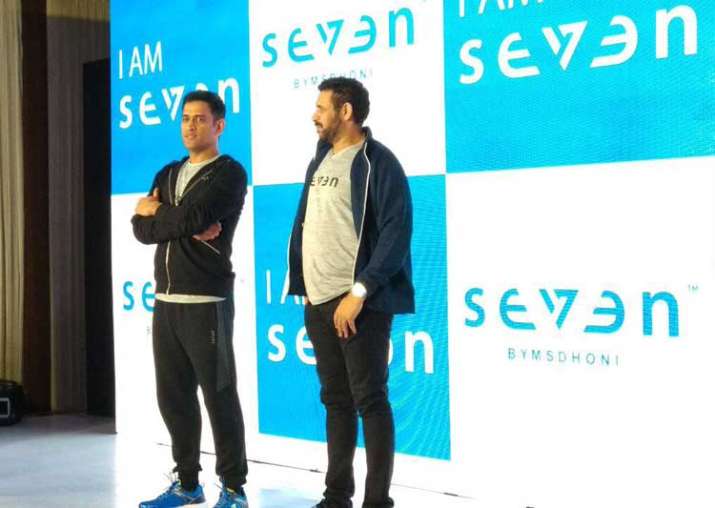 Days after India captain Virat Kohli launched his apparel brand "One8", former skipper Mahendra Singh Dhoni also launched the 2018 Spring Summer collection under his brand "Seven" in New Delhi. Like Kohli, Dhoni too advocated the importance of fitness and urged people to take out time and indulge in fitness activities. 
"Career and family oriented people often get little time to indulge in fitness activities. But it's very important to take out time for oneself," Dhoni said at the launch.
Seven, a fitness and active lifestyle brand, fosters the free spirited youth of today and lives by the principle of revolutionizing the democratization of sports and re-infuse the true spirit of sportsmanship for a healthy lifestyle. 
A two-time World Cup winning captain, Dhoni is now enjoying his free time with family after playing in the limited-overs series against Australia and New Zealand.
Dhoni, who has already retired from Test cricket, will join the team once the ongoing three-match Test series against Sri Lanka ends.