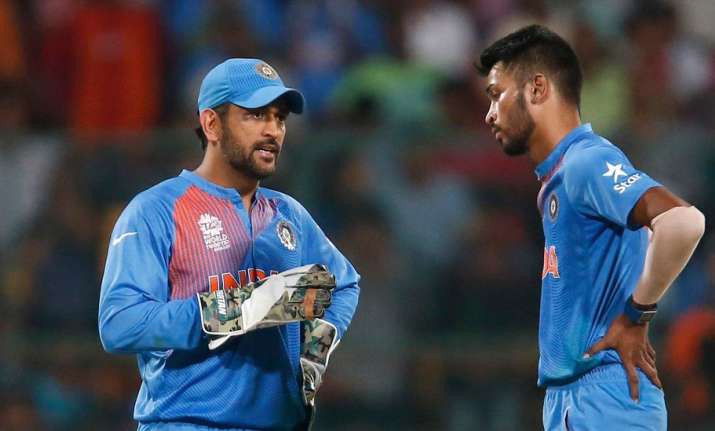 When it comes to running between the wickets or running with his pads on the field, MS Dhoni is known to make statements on the field and truly believes in the ideology of 'actions speaking louder than words'. Virat Kohli is one of the fittest athletes in the world, there is no doubting that, but who is the fastest players in the Indian squad?. Today that question is answered. A 36-year old world cup winner is the answer. Yes, Dhoni has officially proved he is the fastest sprinter in Team India. It's unbelievably true! Ahead of the 2nd ODI in Mohali, Dhoni and Pandya raced each other and the winner was inevitable.
Dhoni raced a 24-year-old Hardik Pandya and beat him fair and square. Here's a video for proof!
A quick 100 metre dash between @msdhoni and @hardikpandya7. Any guesses on who won it in the end? #TeamIndia #INDvSL pic.twitter.com/HpboL6VFa6

— BCCI (@BCCI) December 13, 2017
Hardik Pandya who has a chiselled physique with a six pack, lost to a 36-year old former captain. This only goes on to prove how fit Dhoni still is. The former captain has been scrutinised in recent times regarding his age and abilities with the bat. With the coach, players and fans backing the World Cup-winning captain, Dhoni has made a statement of his own. India were thrashed by Sri Lanka in the 1st ODI which was hosted in Dharamsala. The batting line-up collapsed and it was Dhoni who stood tall for the Men in Blue, hitting 65 runs. This only goes on to say that MS Dhoni is still an indispensable part of Team India.
The proof of a 36-year old player defeating a 24-year old in a race needs simply no explaining.