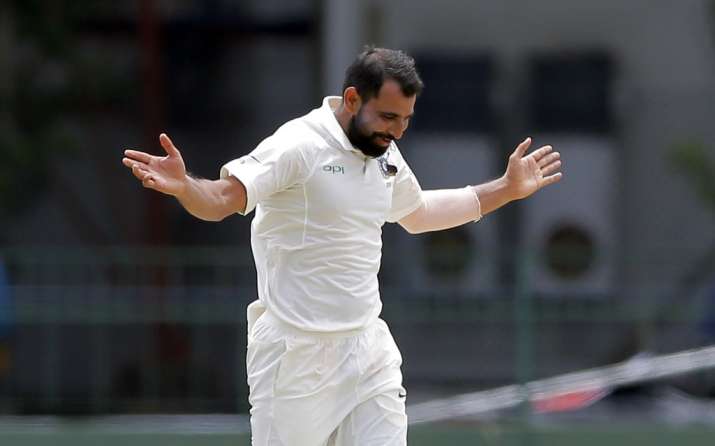 India's premier fast bowler Mohammed Shami has not been included in the newly rolled-out Annual Player Contracts for the period from October 2017 to September 2018. On Wednesday, the Board of Control for Cricket in India (BCCI) announced the annual contracts with the introduction of a new category A+ for the men's cricket team.
(READ: BCCI announces new contract system for Indian Cricket)
Shami, who is India's go-to bowler especially in Test cricket has been excluded from the new contract system after his wife Hasin Jahan made sensational allegations against him. Jahan claimed that the 27-year old pacer is a big-time womanizer and accused him of domestic violence. She also said that "Shami and his family is after his life and they wanted to kill her."
Shami's name was not there in the list of 26 contracted players released by the BCCI on despite his starring role in India's only Test win in the recent tour of South Africa in Johannesburg. The in-form Shami claimed a career-best 5/28 in the second innings of the match to lead visitors to a memorable win. The 27-year-old Shami picked up 15 wickets in three Tests and emerged as India's leading bowler on the Proteas tour.
"The BCCI has taken cognisance of all the reports emerging about Mohammed Shami's personal life. It is purely a personal matter and the BCCI has nothing to do with it. However, keeping in mind that the woman in question has met the police commissioner of Kolkata, it is only prudent on BCCI's part to wait for any official inquiry to take place," the official was quoted by PTI.
"Hence Mohammed Shami's name, for the time being, has been withheld from the central contracts that were announced on Wednesday.
We would like to reiterate this decision has nothing to do with Shami's merit as a player but a safeguard in the prevailing circumstances," he added.