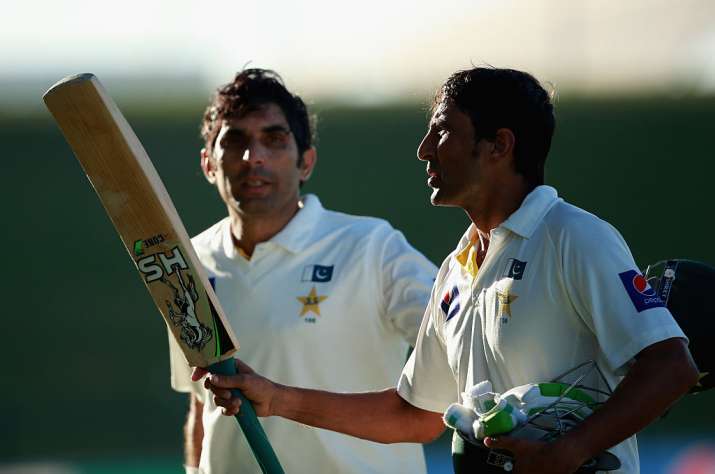 The Pakistan cricket team will miss the services of two legendary batsmen, Misbah-ul-Haq and Younis Khan who have recently retired, said the team's bowling coach, Azhar Mahmood.
As media reports suggest, Mahmood said, "Both of these players had previously formed the bedrock of our batting performances. This will be a difficult phase for our Test team as these two were our top players and it won't be easy to fill the vacuum left by their departure."
He, however, said that them not being in the team should be seen as a great opportunity for youngsters to grab this chance with both hands and make a name for themselves.
"It will, of course, be a strange feeling to see a Pakistan dressing room which will be missing the presence of Misbah and Younis. The two batsmen's services to the nation are well known and all I can hope is that in time, the youngsters who replace them are able to match or exceed the records set by the two stalwarts," he said.
He said that Pakistan cricket will move on as this is not the first time such big stars have left the scene and youngsters will rise-up to the challenge and take the place of these experienced players, and become stars in their own right.
Mahmood said that Pakistan will also not take the upcoming two-match Test series against Sri Lanka lightly
"I do accept that after winning the Champions Trophy and also winning the Independence Cup, the expectations associated with the Pakistan team are pretty high, but we cannot take success for granted against any side. The competition will be undoubtedly tough but we will aim to play good cricket and win this series by a good margin," he said.