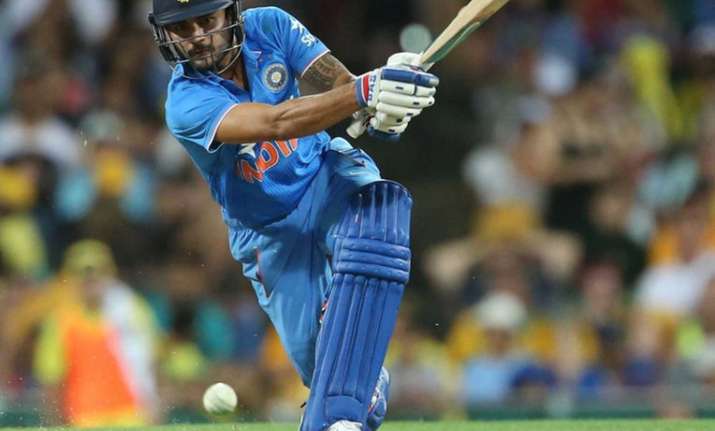 New Delhi: Right-hand batsman Manish Pandey will replace Team India's injured all-rounder  Yuvraj Singh for the remainder of the World T20 cricket tournament, according to International Cricket Council (ICC).
In a statement, the ICC said that its Event Technical Committee has approved the replacement.
India will face West Indies in the semifinals of World T20  in Mumbai on March 31.
Yuvraj Singh got injured after he rolled his ankle during India's historic  chase against Australia in Mohali on Sunday.
Manish Pandey had played a match-winning knock against the Aussies in the 5th ODI earlier this year. His from India's 15-man World Cup squad had surprised cricket experts.
Read Also: World T20: Is Indian batting depending too much on Virat Kohli and what if he fails in semi-finals?
Earlier there were reports that Team India was mulling over three names – Manish Pandey, Ajinkya Rahane and Pawan Negi  for replacing the  injured Yuvraj Singh in the all crucial world T20 semi-finals.
Captain Mahendra Singh Dhoni, speaking after the six-wicket win on Sunday, had said that he was open to changes in the playing XI if the conditions demand.
"I don't know whether we should make changes but it is possible, depending on the wicket. We have to see Yuvraj's injury as well. We would definitely like to have a replacement ready if the physio says his injury is bad," he said.