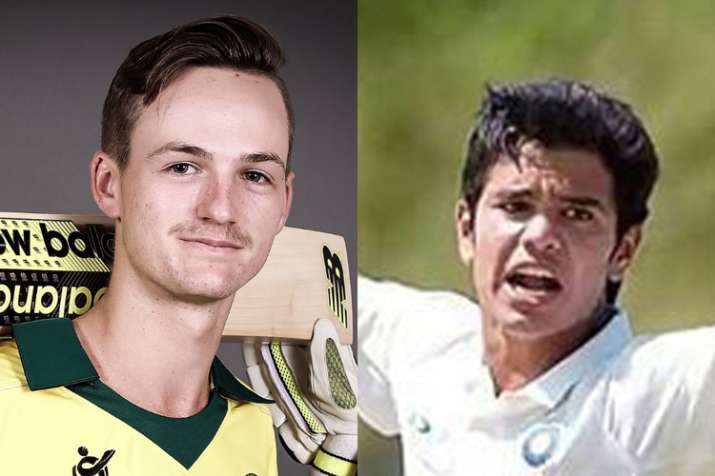 Once touted as the fiercest opener in world cricket, former Sri Lankan captain Sanath Jayasuriya is now enjoying life after cricket while being involved in cricket administration and politics. Amongst the many roles he has donned since he retired from the game, the latest one is creating waves on social media.
In a video posted on social networking site Facebook, the left-hander is seen sending throwdowns to his young son, Ranuka Jayasuriya, who incidentally is also a left-handed batsman like his father. Sanath is seen bowling different lengths to his son which are negotiated with ease by the child prodigy.
In recent times a number of ex-cricketers' wards have made the news for following in the footsteps of their highly acclaimed fathers. A month ago, Arjun, the son of Indian legend Sachin Tendulkar was selected in the India U-19 team and toured Sri Lanka for a full-fledged tour under the auspices of former India captain Rahul Dravid.
The latter's son, Samit Dravid, has also been in the news lately as his exploits in school cricket have forced cricket fans to sit up and take notice.
This trend is not just limited to Asian cricketers as former Australian captain Steve Waugh's son Austin showed by representing Australia in the U-19 World Cup held earlier this year.
Waugh's former teammate Darren Lehmann's son Jake is not far behind as he is currently plying his trade in first-class cricket Down Under. He has also featured for Adelaide Strikers in the Big Bash League 2015.