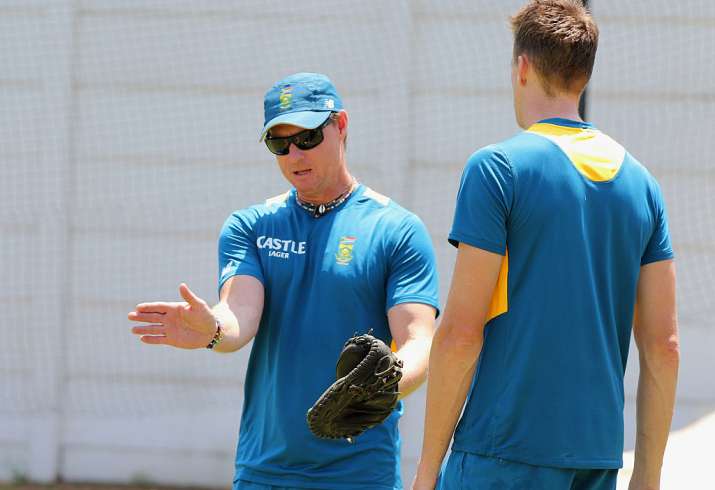 Former South African all-rounder and current Zimbabwe batting coach Lance Klusener has expressed his disapproval at the new concept of four-day Test match format, saying that he was very much in favour of the traditional format. South Africa and Zimbabwe are all set to create history by playing the first-ever four-day Test match on the Boxing Day this year.
The lone match will be played at St. Georges Park in Port Elizabeth and will be a day-night Test.
Though Klusener expressed delight that the International Cricket Council (ICC) has given Zimbabwe an opportunity to take on South Africa in the trial four-day Test, he is still not sure whether the two teams will manage to embrace the new format when playing against each other.
"It's interesting. I'm not so sure. I'm still a traditional, five-day kind of guy. Whether it will work for lesser Opposition and the smaller sides when they play against the bigger sides, who knows?" Sport24 quoted the Zimbabwe coach, as saying.
Klusener further said that he was not at all a fan of four-day cricket, but added that if the new proposal gave his side more opportunity to play against the bigger nations then that would be great.
"It might be a good start. For us, we are delighted that we get to test ourselves against the (Kagiso) Rabada's of the world. If you ask me if I am a fan of four-day cricket ... probably not. But if it gives us the opportunity to play against the bigger nations in world cricket more regularly, then that's great," he said.
The International Cricket Council (ICC) had earlier approved the curtailed version of the Test cricket on a trial basis in a recently-held board meeting in Auckland.
The sport's governing body has also given a nod to a nine-team two-year Test series, which will begin in 2019.
However, the Board of Control for Cricket in India (BCCI) expressed its displeasure over the new Test format and is eager to stick to the traditional format. 
(With Agency Inputs)