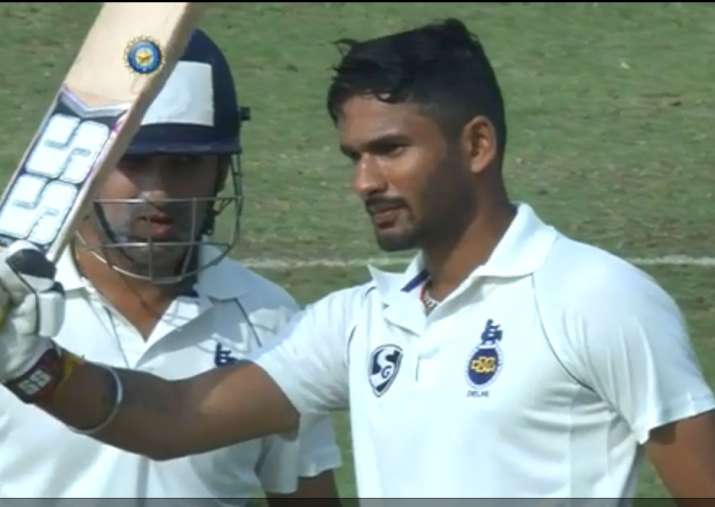 There was a time in the 1970s when Vizzy Trophy (Inter-Zone University) was considered as a stepping stone towards getting a look in for the state team and even national side.  From Ajit Wadekar, Sunil Gavaskar of Bombay and West Zone University to Bishan Bedi of North Zone, college cricket was in vogue in late 60's till the 80's. 
In Delhi, the Hindu vs Stephens game was a prestigious battle with all top Delhi cricketers appearing for their respective colleges but college cricket took a backseat in the 90s. 
Kunal Chandela is a refreshing change of what has been the template of a Delhi cricketer. 
"I have benefited a lot from University cricket. I have heard how past greats of Delhi cricket have emerged from University cricket. My selection in Delhi Ranji Trophy has been on basis of back to back Vizzy Trophy triple tons. You learn to play day's game from Vizzy Trophy," 23-year-old Chandela said after the match. 
With three half-centuries and now his maiden hundred in Ranji Trophy semi-final against Bengal, Chandela has been the find of Delhi cricket. 
Studying BSC (IT) from Hembati Nandan Bahuguna University (Garhwal), Chandela had to miss his fifth-semester exam due to Ranji Trophy commitments. 
"I had my exams on 20th but I had to skip it. I take time out to study and attend lectures when I get time," he said. 
He believes time spent in boarding school in Dehradun has helped him become more self-reliant. 
"I studied my 9th and 10th standard at Indian Public School where Rishabh Pant was my junior in boarding school. My childhood coach has been Manoj Rawat," the son of an electrical contractor said. 
He thanked Gautam Gambhir for his constant support. 
"Gautam bhaiyya told me to play the way I know the best. He told me to remain free while batting. When I tried a sweep shot, he told that since I am hitting well straight, I don't need to play across," he said. 
His temperament to bat for long hours has come for praise but wouldn't it hamper his chances to get an IPL team. 
"I don't play cricket with an intention of being picked for an IPL team. You dream to play for India and if you do well, you can also play IPL," the confident Chandela signed off.