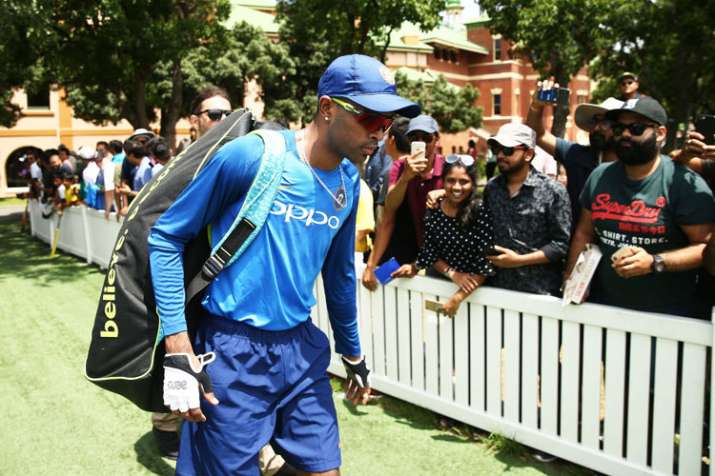 Hardik Pandya and KL Rahul's controversial comments on celebrity talk show Koffee with Karan are not just hurting them on the professional front but also on the personal front.
Both Pandya and Rahul were sent home from Australia by the BCCI and have been put on suspension pending inquiry. This has cost them their places in the team for the ongoing ODI series against Australia and also the subsequent tour to New Zealand.
Pandya, who has been at the centre of the controversy, has refused to leave the house or take phone calls, as revealed by his father Himanshu Pandya.
"He watched the match (India vs Australia 2nd ODI). Ever since he has returned from Australia, he has not stepped out of the house. He is also not taking any calls... he is just taking rest," Hardik's father was quoted as saying by Mid-Day.
The Surat-born player didn't even celebrate the Makar Sankranti festival, which is considered a famous occasion in Gujarat for flying kites. 
"It's a festival... a public holiday in Gujarat, but Hardik did not fly any kites. He loves flying kites but his busy cricketing schedule never allowed him to be at home during this festival over the last few years. This time, he had a chance to fly kites, but because of the adverse situation, there was no mood to celebrate the festival," his father added.
Pandya's comments on the show were termed as 'creepy' and 'sexist' by many on social media. 
It is learnt that both the players deposed via telephone after having tendered unconditional apologies in reply to the fresh show cause notices issued by the BCCI.
"The CEO spoke to them via telephone. However, his brief was simple as the inquiry initiator. He has to just collate whatever they have written in their show cause reply. He is expected to submit his report to CoA," a BCCI official, privy to the development, told PTI.