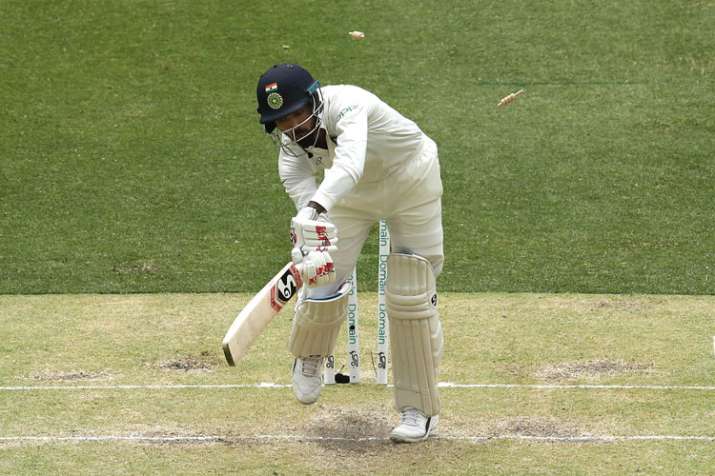 Team India coach Ravi Shastri said that the lack of runs from the openers is a 'big concern' ahead of the third Test at the Melbourne Cricket Ground, which starts on December 26.
KL Rahul and Murali Vijay have failed to get runs and looked shaky so far in the tour of Australia. With Prithvi Shaw ruled out of the series, India therefore are only left with uncapped Mayank Agarwal, who was called in to replace the injured Shaw after the second Test.
Rahul and Vijay average 12.00 and 12.25 for the series respectively and speaking to the media on Sunday, Shastri said that the openers need to take accountability and their lack of runs is concerning.
"It's a big concern. That accountability has to be taken by the top order and I'm sure they've got the experience, they've got the exposure over the last few years to get out there and deliver," Shastri said.
With the openers out of form, talks have been going around of giving Mayank a chance to perform but former Indian batsman Sanjay Manjrekar feels that it will be unfair on the Karnataka opener to be thrown into the deep end.
In his column for ESPNCricinfo, Manjrekar wrote that Mayank deserves to make his Test debut in the Boxing Day Test especially because of the continuous failures of Rahul and Vijay but adds that it could be unfair on the youngster at the same time.
"With the mountain of runs he is scoring at the first-class level, coinciding with the failures of the existing openers, everyone agrees that Mayank Agarwal deserves a chance in the Indian team. My thought is: on Australian pitches, against the hard Kookaburra ball, is it fair to throw a young talent in as an opener with no practice games under his belt? Also in India's long history of Tests, there is not much evidence of front-line batsmen having made their debuts in Australia; there must be a reason for that.
"When national selectors want an opener they obviously look at openers from the domestic level. When I played domestic cricket I would cringe looking at the temperament and technique of many domestic openers. They were openers because they chose to be openers, not because they were suited to it. I am not saying Agarwal is not an opener by choice and temperament, but there is the option of having him bat in the nets a lot till his instincts become somewhat Australian, and then maybe introduce him to Test cricket in the final Test. If it was a Test match in India, it would be a no-brainer to play him straightaway," Manjrekar wrote.
So, what is his suggestion if not Mayank at the top? According to him, India could try Hanuma Vihari at the top of the order in Melbourne.
He goes on to explain that it won't be the first time a middle-order batsman will open the batting as Virender Sehwag has done that before and been extremely succesful.
"Hanuma Vihari has not set the stage on fire but he has batted decently in his two overseas Tests, and every time he has batted he has looked more a No. 1, 2 or 3 batsman to me than a No. 6.
"Indian cricket has had many instances of middle-order batsmen being asked to open in Tests for the first time in their careers and being successful. Virender Sehwag is the most obvious name here," the Mumbaikar said.
Vihari's promotion will be an interesting option as he bats higher up the order for Andhra Pradesh in Ranji Trophy and is more of a solid batsman than a quick accumulator of runs -- often a job for the No.6 batsman in Test cricket because of the situation.