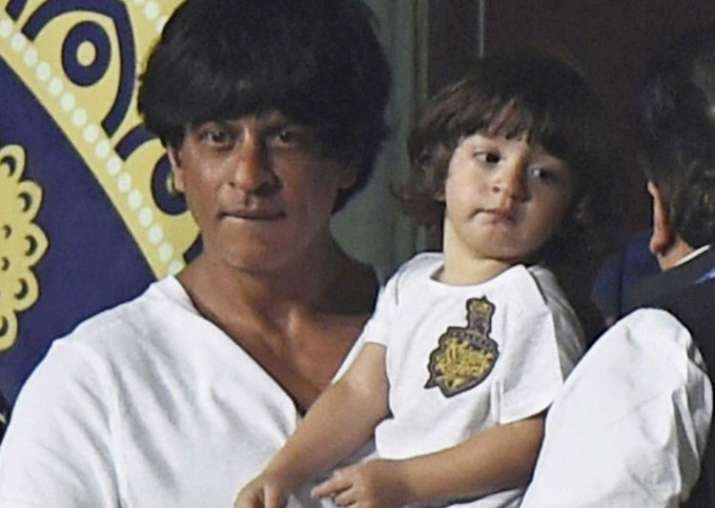 Kolkata Knight Riders principal owner Shah Rukh Khan has revealed that he wants his youngest son AbRam to grow up to be a hockey player and represent the country at International level. The Bollywood superstar was present to cheer on Kolkata Knight Riders as they won the opener by four wickets against a Virat Kohli led Royal Challengers Bangalore. (SEE PICS: SHAH RUKH KHAN WITH FAMILY AT EDEN GARDENS)
Shah Rukh, who was the leading actor of the 2007 Bollywood blockbuster film 'Chak De! India', has always been a fan of the sport and there is no surprise that the actor's love for hockey is no secret. 
Shah Rukh's portrayal of Kabir Khan, who coached the Indian women's team to lift the World Cup, is one of the top inspirational sports movies of Bollywood. 
READ: PREITY ZINTA CAN'T STOP SMILING AFTER KXIP WIN
The Bollywood superstar seen along with his family to cheer on for his two-time IPL champions against a star studded RCB.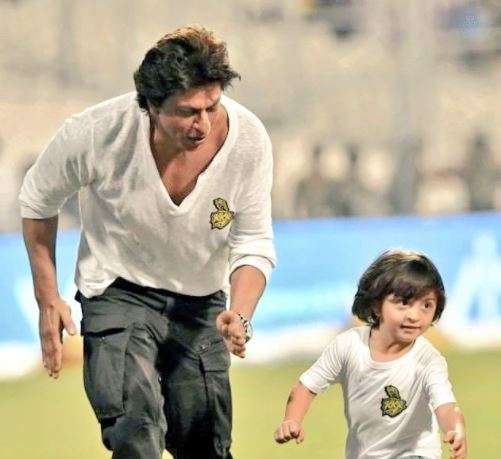 Shah Rukh said after the match,"He's not yet started playing cricket. Right now, he's playing a little bit of football. I would like him to play field hockey for India," he said.
Shah Rukh and his entourage cheered of KKR as they kickstarted their campaign with a winning start under the leadership of Dinesh Karthik.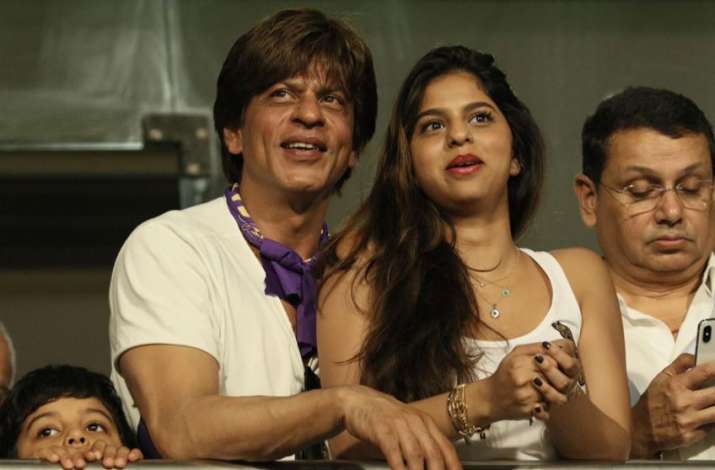 Chasing a stiff target of 177, KKR rode on Sunil Narine's blistering half-century off 17 deliveries for the hosts to prevail victorious over the star-studded Royal Challengers Bangalore. 
Shah Rukh urged the fans to extend their support to Karthik in the post-Gautam Gambhir era. 
"I think it's our duty as people of Kolkata and Bengal to make Dinesh happy being here. Dinesh is ready to take on that mantle and hopefully he will do well. But first we have to show support," he said.
"My whole idea is to make Kolkata and my team proud. I hope each boy in our team plays well, stays healthy and is happy, and I think Kolkata would want that," he said.
KKR parted ways with Gambhir amicably, following a successful association of seven years during which he led KKR to their two IPL Trophies in 2012 and 2014.
KKR's principal owner said that he couldn't thank Gautam Gambhir enough for his contributions and said that the decision for the franchise and Gautam to part ways was mutual.
"He's (Karthik) a very settled man, and so was Gauti. I can't thank him (Gambhir) enough. We had some conversations and it was mutually decided the way we're looking at the team was a little different concept." 
"Dinesh was very happy (with the decision). We thought that we would have everything new. We had done that before also -- change the whole team and start anew." 
Shah Rukh is currently busy shooting overseas for his upcoming film 'Zero' but despite the hectic schedule he promised to keep coming back.
"No, no, I'm not going back... I will keep coming to support KKR," Shah Rukh concluded before leaving.
Meanwhile, KKR left in the afternoon to play their first away match against Chennai Super Kings tomorrow.
KKR's next home match is against Sunrisers Hyderabad on April 14.
(With PTI Inputs)