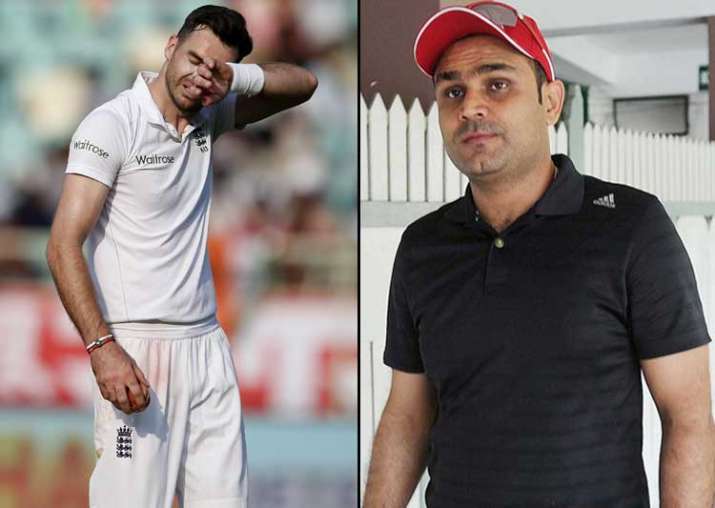 England pacer James Anderson on Monday became the latest target of former Indian opener Virender Sehwag, who often trolls people with his witty one-liners on Twitter.  
After India's emphatic win against England in Second Test at Vizag, Sehwag mocked Anderson for getting a "King Pair". A King Pair is when a batsman is dismissed for first-ball ducks in both the innings of a Test match. 
Anderson, who tormented Sehwag on India's tour of England in 2011 and got him out at duck in the second innings at Edgbaston, on Monday became the first English bastman to get a "King Pair" in 100 years.
"Jimmy Anderson made me pay tribute to Aryabhatta by getting me out for a King pair in 2011. Today, he too got a King pair. #KarmaBites," Sehwag tweeted.   
😂

— James Anderson (@jimmy9) November 21, 2016
Anderson responded with a smiley. He was trapped leg before in both the innings, by Ravichandran Ashwin in the first and by debutant Jayant in the second.  
Ernie Hayes was the last English batsman to score a "King Pair" in match against South Africa at Cape Town in 1905-06. 
Stuart Broad and James Anderson got Sehwag out off the first ball in the third India vs England Test in August 2011. India lost the Test match by an innings and 242 runs.