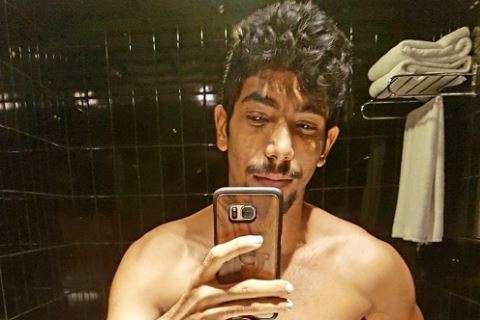 India fast bowler and death-over specialist Jasprit Bumrah has taken his fitness to another level as he flaunts his toned body and abs in a picture which the youngster posted on Twitter. With the Indian team taking fitness to Martian levels, Bumrah's picture just upped the ante as the result of his hard work is clearly visible. 
Bumrah posted the picture on his Twitter account with a captain: "It takes dedication and hard work to consistently improve yourself
#stayfit  #RaiseTheBar". 
It takes dedication and hardwork to consistently improve yourself.💪💪#stayfit #RaiseTheBar pic.twitter.com/kHmOcwLut2

— Jasprit bumrah (@Jaspritbumrah93) November 17, 2017
Shankar Basu, who is the Indian cricket team's trainer, raised the bar for fitness among the cricketers. With the 2019 World Cup in mind, players' fitness is now taken into serious consideration. 
Indian team captain Virat Kohli has been a mentor for all the players to raise the standards of achieving goals in terms of their physicality and fitness levels. Bumrah has surely taken the concept of fitness to a whole new level as we can see in the picture that toning the abs has been worked upon quite a lot. 
Fitness now plays a key role in team selection we can believe that Bumrah might edge past a few players as his chiselled body can do the trick.
Bumrah also posted a video where he is seen working on the rods for his legs. He captained the video: "Strength grows in the moments when you think you can't go on but you keep going anyway. Good session at the gym today". 
Strength grows in the moments when you think you can't go on but you keep going anyway. Good session at the gym today. #stayfit #RaiseTheBar 💪💪🏋️‍♂️ pic.twitter.com/iSItrnc79O

— Jasprit bumrah (@Jaspritbumrah93) November 14, 2017