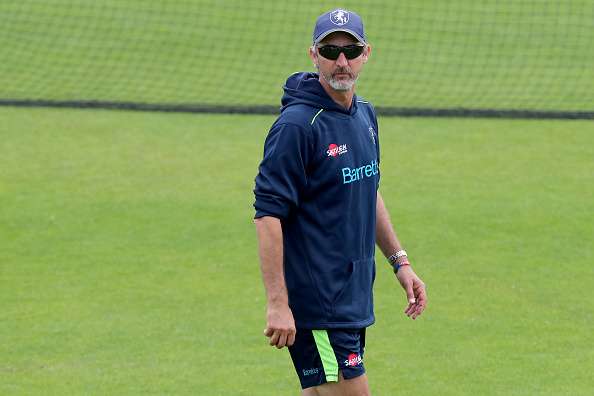 To amp up their chances to qualify for the 2019 Cricket World Cup, Papua New Guinea (PNG) - the burgeoning cricketing nation has roped in former Australian pacer Jason Gillespie as the interim coach of their cricket team. Earlier this week, Cricket Papua New Guinea chief executive Greg Campbell had confirmed that Gillespie, who was initially appointed as a consultant on a one-year term will take over from former New Zealand off-spinner Dipak Patel on an interim basis.
Gillespie's decision to rule out taking on the PNG job on full-time basis came due to his commitments with the Adelaide Strikers in the Big Bash League (BBL).
Following the appointment, the 42-year-old said, "I have never been to PNG before. I'm going to go up at the end of the month for a meet and greet, meet the players and staff and get to know everyone. I'm just excited to see how these guys go about their work. I've heard a lot of very good things."
"Papua New Guinea played against Yorkshire in Abu Dhabi in the preseason and I spoke to a few of my friends at Yorkshire and they said the PNG guys were fantastic," cricket.com.au quoted Gillespie as saying.
After Australia A's tour to South Africa got cancelled due to the ongoing pay dispute between Cricket Australia and the Australian Cricketers' Association, Gillespie, who is also the head coach of the A side, is now free to join the PNG squad in Port Moresby later this month.
PNG is all set to play a series of matches Down Under against the Australian Indigenous team and Queensland XI, before hosting Scotland for two matches in October as a part of their push for 2019 World Cup qualification.
(With Agency Inputs)