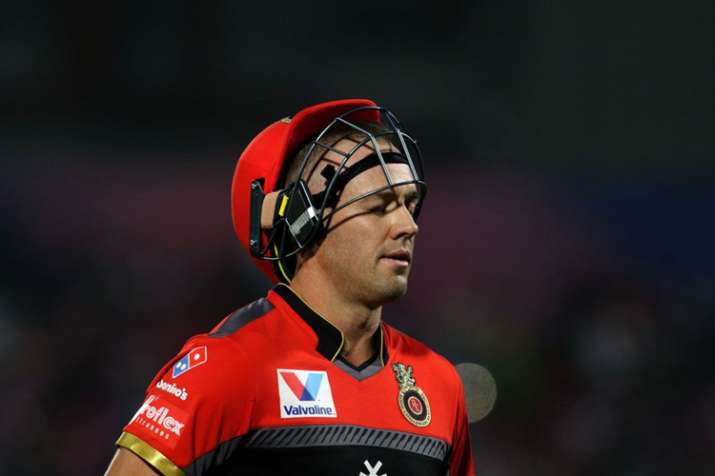 Royal Challengers Bangalore (RCB) are having a torrid time at the Indian Premier League (IPL) 2019 where they have lost all of their six matches till date and face the ignominy of languishing at the bottom of the points table, barring a miraculous recovery in the next few games. While the overdependence on the seasoned duo of Virat Kohli and AB de Villiers hasn't helped, the performances in the bowling and fielding departments have also left much to be desired.
In his column for the news daily The Times of India, AB has expressed disappointment at the team's results so far and has compared the situation to that of Hollywood actor Bill Murray's character in the popular movie 'Groundhog Day'. According to the Proteas' legend, the team has found ways to lose, even from winning situations and no matter what they do, the results stay constant - a fate not too dissimilar to what befell Murray's character in the aforesaid movie.
"Has anybody seen an American comedy film called Groundhog Day? It stars the actor Bill Murray as a TV weatherman condemned to live through the same day over and over again. Even when he foresees things going wrong, he still can't escape disaster. It's an entertaining movie to watch. However, it's not so much fun to experience in real life. At RCB in the 2019 IPL, for some reason, we are being condemned to live through the same day over and over again; we have played six matches and lost six matches. How? Why?," wrote de Villiers.
While analyzing the reasons for RCB's predicament, AB thinks that it is the team's fielding which has let them down the most.
"After our most recent defeat, at home to Delhi Capitals on Sunday, when we were unable to defend 149 on a slow wicket, I happened to sit next to Gary Kirsten on the bus, as we left the stadium and drove past thousands of our disappointed supporters. The head coach asked me what I was thinking. I replied: 'More often than not, in cricket, you can assess the state of a team by the way they field. Each player is a batsman or a bowler, and it is understandable that their primary focus is on batting or bowling… but every player is also a fielder and, in my view, you need a collective hunger and desire to operate as a strong unit in the field.
"Maybe that's where we are failing. Our fielding in this tournament has been very poor, and we simply can't afford to be dropping multiple chances in every match. Instead, we must stay positive and stay together..and somehow find a way to get a win and to escape Groundhog Day," added the maverick batsman.