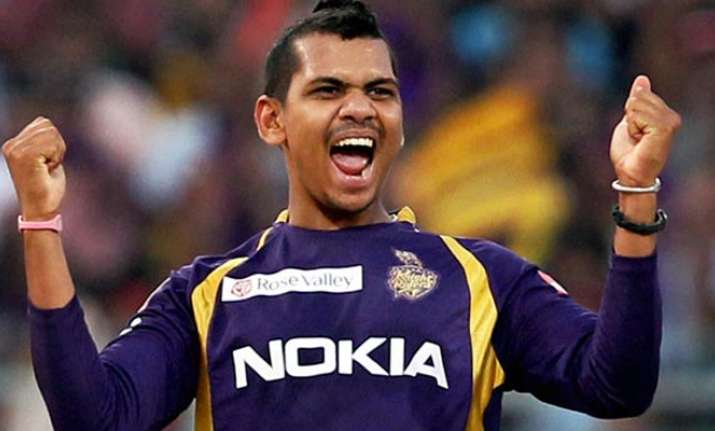 One of the most prolific franchises in the Indian Premier League, Kolkata Knight Riders are looking to add another title to their illustrious trophy cabinet. The two-time champions are known to have a star-studded line-up in all of their editions of the cash-rich T20 tournament. Owned by Bollywood superstar Shah Rukh Khan, KKR  have won the IPL trophy in 2012 and 2014. 
After making it to the playoffs in the last season, the Knight Riders have put their money on two international players in the IPL 2018 player retention event. Mystery spinner Sunil Narine and explosive all-rounder Andre Russell are the two players to be retained by the  Kolkata-based franchise. 
Surprisingly, Kolkata skipper Gautam Gambhir who lead the team to two IPL trophies has been left out. His chances of being bought in the player auction also seem quite slim. The question arises regarding which player will lead from the front in the 11th edition this season? The Delhi-born batsman had mentioned before the 2018 player retention that he is open to play for any team this season.
Players such as Shakib-al-Hasan and Yusuf Pathan's inclusion in the squad seems highly unlikely as their performances have not been consistent, with the latter recently failed a drug test. 
KKR have been known to have a star-studded line-up every time they stepped on the field, but this time with over a 1000 players registering for player auction, the pool is big and full of possibilities for the black and gold outfit. The important question that the KKR fans will be asking themselves,'who will lead Kolkata Knight Riders this time'?
Players retained- Sunil Narine and Andre Russell
KKR have opted to retain West Indies duo Sunil Narine and Andre Russell in the IPL 2018 player retention. As media reports suggest, KKR is planning to use the Right to Match (RTM) card for batsman Manish Pandey who has excelled in the limited-overs formats since his call-up for Team India.
As media reports suggest, the KKR brand are looking to revamp their squad this season. With over 578 players to go under the hammer at the auctions, the fans might get to witness their team build a stronger one that before.
The option to retain skipper Gautam Gambhir is still in huge doubt as the Kolkata-based franchise are looking to change the face of the side and willing to put their money on the new talent in the 11th edition of the T20 extravaganza.