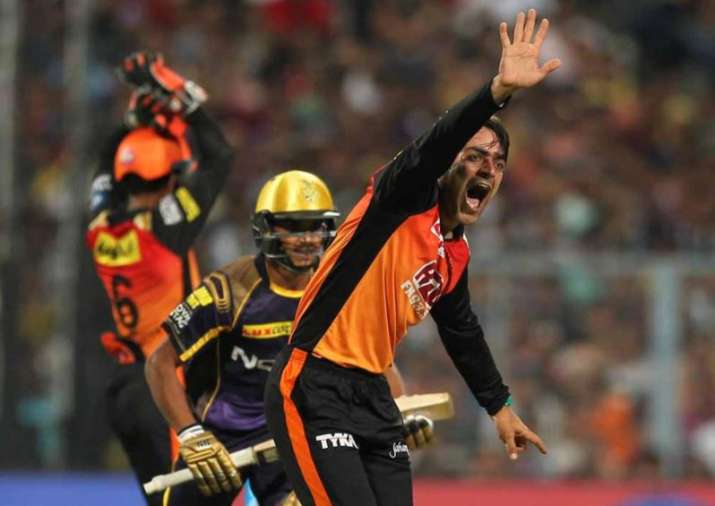 Former Australian batsman Dean Jones praised Afghanistan?s Rashid Khan saying he is the best leg-spinner in the world and can spin the balls both ways.
Khan (19) plays for Sunrisers Hyderabad in the ongoing Indian Premier League and has so far picked up two wickets in three games in the cash-rich league.
"With all due respect to (Yuzvendra) Chahal, I am a big Rashid Khan fan. I have been a coach of the Afghanistan national team and I know how he is like off the ground.
"He can spin the ball both ways and has got four different grips for his wrong one," Jones was quoted as saying in a media release when asked who of the two ? Chahal and Khan was a better bowler.
Jones, an expert on official broadcaster Star Sports, has also been the coach of the Afghanistan national team.
"He has got one in the front of his hand and has two different grips for his leg break but even then have you ever seen him going for more than 30? The guy is an absolute super star.
"All due respect to Chahal who is getting better and better, but this guy is on another level when compared to Chahal. Rashid Khan is the best leg spinner in the world for me," added Jones.
Chahal (27) plays for India and Royal Challengers Bangalore in the IPL.
(With PTI Inputs)