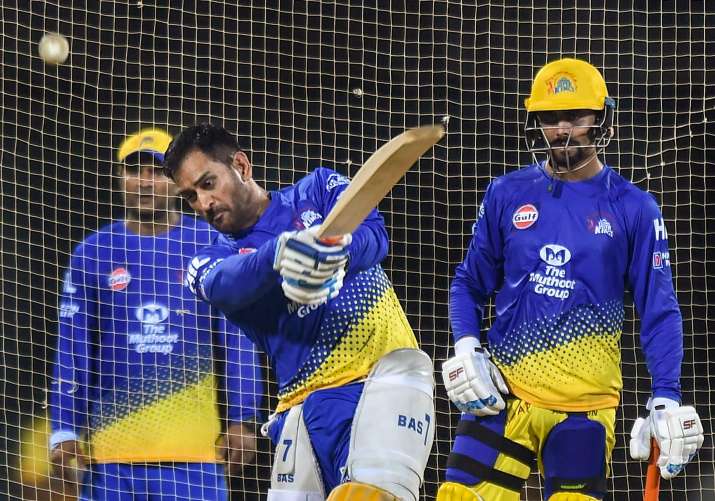 Chennai Super Kings (CSK) young wicketkeeper-batsman N Jagadeesan on Friday said that he is learning a new set of tricks from legendary captain MS Dhoni and the team's batting coach Michael Hussey ahead of the IPL 2018, starting April 7.
"It's always a special feeling when you have a cricket chat with Mr Hussey. He is someone who has proved himself across formats and is called Mr Cricket for a reason. It's always good to pick his brains and learn a new sets of tricks," he was quoted as saying on chennaisuperkings.com.
The 22-year old cricketer from Coimbatore also said he sought to find out from Hussey how to go about attacking a bowler.
"I asked him the way he would go about playing a bowler, especially when he wants to attack him. There are so many players like me who are not able to clear the boundary line at will. I have been working on that and I am looking to get a similar mentality of how he approached it," he added.
The Tamil Nadu 'keeper-batsman, who was picked up by CSK at his base price of Rs 20 lakh, also said he spoke to captain Dhoni during the training sessions and discussed various aspects of wicket-keeping.
"Being picked up by CSK is really special, especially with me playing for Tamil Nadu and now playing for the Lions. We got MS Dhoni in the team and he being a legendary 'keeper-bat I can learn a lot from him," he said.
"I was asking him about my weak points and how he would have tackled those situations. He also spoke about how he focuses on his 'keeping and gave me inputs on how to get better," Jagadeesan said.
He came through the ranks in Tamil Nadu cricket and made a mark in the Twenty20 format when he emerged as the top run-getter in the inaugural edition of Tamil Nadu Premier League in 2016 to be adjudged player of the tournament.
The 11th edition of IPL begins with a clash between CSK and defending champion Mumbai Indians in Mumbai on April 7.
(With PTI inputs)