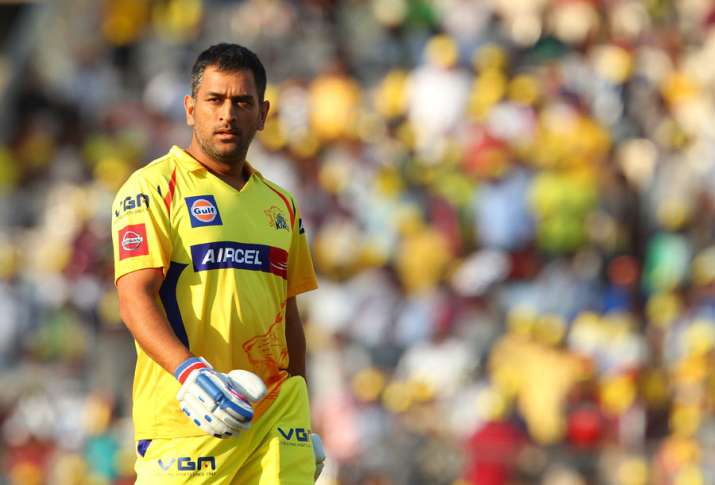 Two-time Indian Premier League champions Chennai Super Kings, who are returning to the league after serving their suspension period of two years, are all set to retain their charismatic captain Mahendra Singh Dhoni along with marquee players Suresh Raina and Ravindra Jadeja. The N Srinivasan-owned franchise, in all likelihood, will retain West Indies all-rounder Dwayne Bravo via "Right To Match" card.
The last date of submission for the player retention is January 4 and the franchises are more or less certain about the kind of players they would like to retain and the ones they would buy back with Right To Match cards.
Meanwhile, defending champions Mumbai Indians are set to retain skipper Rohit Sharma along with Pandya brothers, Hardik and Krunal, while under-performing Delhi Daredevils may keep Rishabh Pant and Shreyas Iyer in their stable ahead of the IPL auction on January 27. 
"Skipper Rohit Sharma is an automatic retention having led the team to three IPL titles. Hardik Pandya is one of the big match-winners and the interesting third retention would be Krunal Pandya," a senior BCCI official has said. 
"Krunal being an uncapped Indian can be retained for only Rs 3 crore instead of Rs 7 crore for third capped player. Also Krunal was an exceptional performer last year," he added. 
It has been learnt that it is a strategic decision to retain Krunal as this will enable the franchise to buy back Kieron Pollard and Jasprit Bumrah with the Right To Match cards. 
"MI has been the biggest advocate of five retentions. These five are their core group of match winners and it will be surprising if they deviate from this strategy," the BCCI official said. 
Delhi are still undecided about having two or three retentions but Pant and Iyer being India players are certain to be retained. 
"If you retain two capped players, you spend Rs 21 crore (Rs 12.5 crore for Player 1 and Rs 8.5 for Player 2) instead of Rs 33 crore for three capped players (Rs 15 crore for Player 1, Rs 11 crore for Player 2 and Rs 7 crore for Player 3)," the official explained. 
Steve Smith is expected to be retained by Rajasthan Royals after having spent two years at the Rising Pune Supergiants. 
Smith's Australian mate David Warner looks certain to be retained by the Sunrisers Hyderabad who can also retain the immensely talented Deepak Hooda by paying Rs 3 crore for the uncapped player just like MI will be doing for Krunal.
(With PTI Inputs)