Follow us on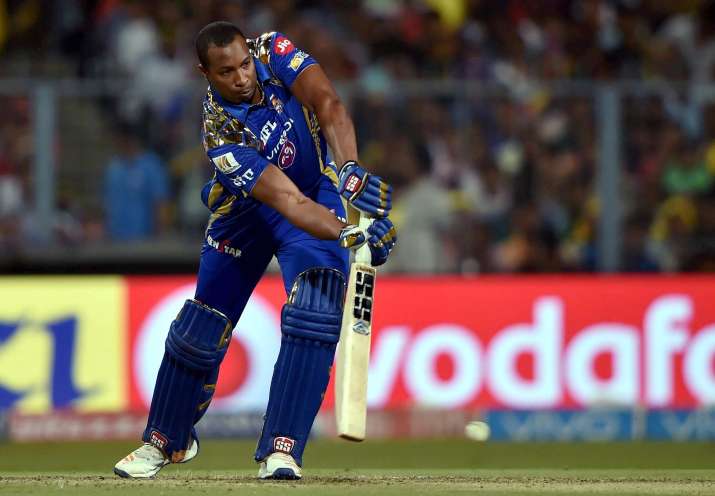 Three-time defending champions Mumbai Indians are reeling over the defeats they have suffered in the Indian Premier League so far, but it is their star all-rounder Kieron Pollard who stays optimistic under a cloud of criticism and scrutiny from the home fans and media. 
Stung by three straight defeats, Pollard on Monday sought advice from the media, asking if they could help the beleaguered outfit in effecting a turnaround in their fortunes in the Indian Premier League.
"Three games in a row, we have lost in the last over. If you guys have any idea to tell us how to get over the line, if it happens again, you guys obviously know a lot of cricket, so, give us an idea of what to do," Pollard asked scribes on the eve of their match against Royal Challengers Bangalore.
Mumbai suffered dying-moment defeats in the three games played so far - against Chennai Super Kings, Sunrisers Hyderabad and Delhi Daredevils.
Pollard, though, refused to be pessimistic and brushed aside suggestions that the team was down and out.
"I don't think we are down right now. If we were down right now, we should be home. We have got over that," said Pollard.
"We have had conversations going. We had talks at different levels where we need to go forward and actually try and finish off those games," said the Trinidadian.
"Two of those matches were (after grabbing) nine wickets. So, we have to get one more wicket - that is one area to improve. Again, it is just a matter of trying to be consistent in what you are trying to achieve, especially at the back end of the innings. I think 190-odd on any ground is sometimes defendable. These things happen." 
Pollard has not really had a big impact so far, but pointed out that he hasn't had many chances to do so.
"For me, I'm not bothered. As any cricketer, if you do not perform, you're dropped. You look at these three games. One game I didn't bat. The second game, we were in a difficult position. And the third game These things happen.
"Again, it is easy after two games (to say) pick this one, drop this one, this guy should play. But again there are a lot of things other than pick and drop. Again, when you go to the squad, who are you going to select next, he wondered.
"I'm always hungry to perform. For any individual, (for) any cricketer performance is important. For me, what gets me going against any team are big players. Big players mean big games. These are the times you want to be counted," he remarked about what he wanted to do against RCB.
Pollard said he was happy to see fellow West Indians perform in the IPL.
About MI teammate Evin Lewis, Pollard said, "He has been playing a lot of international cricket. The only difference is that IPL being a T20 tournament, the biggest T20 tournament in the world, the expectations are high. There is no room for failure.
"When you talk about Chris Gayle, you talk about the guy with most T20 runs, the best record, the most sixes, the most dominant force in T20 cricket. As a fellow West Indian, it is disappointing that he didn't fetch a buyer in the first or second round. But he eventually got a buyer," he said about Gayle.
"And in his first game in the tournament, it was pleasing to see him do what he can do. It seems like he has to prove himself once again. And 'Universe Boss' does it in fine style, he did it well (63 in 33 balls against CSK yesterday in Mohali).
(With PTI Inputs)