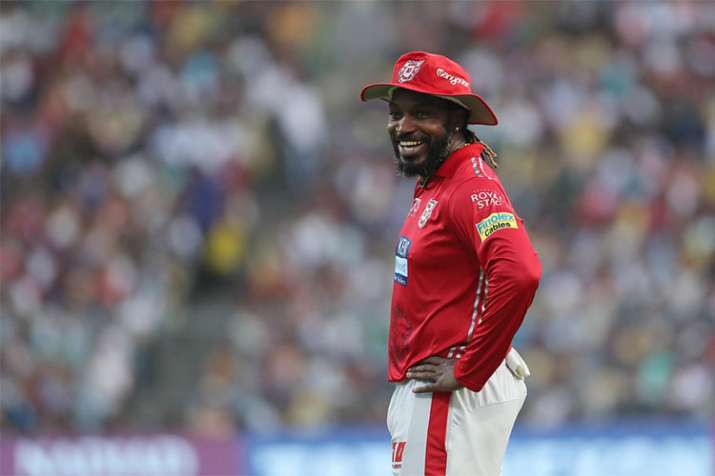 Flamboyant India all-rounder Yuvraj Singh has heaped rich praise on his Kings XI Punjab teammate and star West Indies batsman Chris Gayle, who recently scored a century against Sunrisers Hyderabad (SRH) in the ongoing 11th edition of the Indian Premier League. (IPL 2018 FULL COVERAGE)
Yuvraj also added that KXIP's main competition this season is with Chennai Super Kings (CSK) and Kolkata Knight Riders (KKR). (IPL 2018 POINTS TABLE)
"Oh, I am loving it. Chris has always been a friend off the field. He has been a great batsman, probably one of the most dangerous batsmen in the world and performing like a boss on the field. I am really happy for him and the way he is batting," he said.
"T20 cricket is unpredictable. Anybody can win on any day. But Chennai has always been a very consistent team and KKR has been playing really well. I think these are two really good teams in the IPL," he concluded.
Yuvraj said KXIP's immediate goal is to qualify for the play-offs.
"We are looking ahead to first qualify in the last four and I think we have got a great team this year. We have got a very powerful batting attack, smart bowling attack, and hopefully we look to qualify and then see if we can win the finals," he said.
Yuvraj, who played his last one-day international (ODI) in June 2017, has said that he will take a call on his career after the 2019 World Cup in England and Wales.
"I am going to look to play till 2019, whatever cricket I get to play. I will take a call when that year is over," Yuvraj said.
The 36-year-old added that he has been playing for the country for nearly two decades and will have to retire someday.
"Everybody has to take a decision after a while. I have been playing international cricket since 2000, it has been almost 17-18 years on and off. So, I will definitely take a call after 2019," he added.
(With agency inputs)