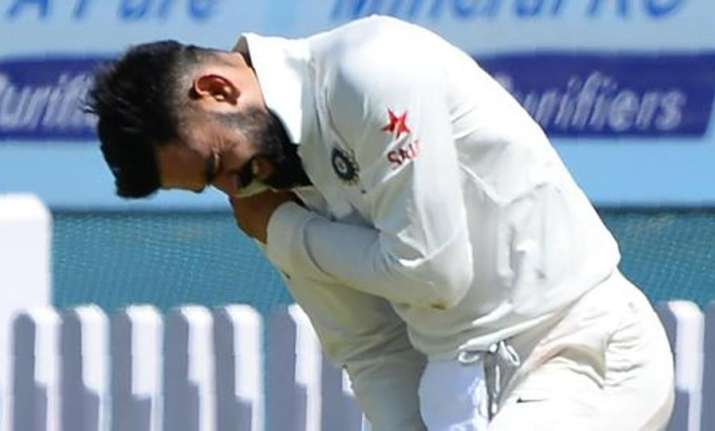 Indian skipper Virat Kohli may miss this season of the IPL as he undergoes rehabilitation for an injured shoulder. Any decision on his joining the IPL will only be known after the assessment of his actual health status in the second week of April.
The 10th season of IPL kicks off from April 5 and will continue till May 21.
Kohli skipped the last Test in the just-concluded four-match series against Australia after sustaining an injury during the Ranchi Test. 
"The Indian captain will undergo rehabilitation after sustaining an injury to his right shoulder. His recovery will be assessed in the second week of April to determine an exact return to play date for IPL 2017," the Board of Cricket Control in India (BCCI) said in statement today.
Star players who will miss IPL 10
A host of top Indian players will either miss the IPL or be rested from some initial matches of the cash-rich event. 
These players will need some rest after a gruelling home season to be fully fit for the Champions Trophy coming up in England in June. India are defending the title they won in 2013. 
Premier India off-spinner Ravichandran Ashwin, who was set to represent Rising Pune Supergiants, will not be available for the entire IPL due to recurrence of sports hernia while Test openers Murali Vijay (last year's captain of Kings XI Punjab) and Lokesh Rahul (RCB) are also virtually 

ruled out due to imminent shoulder surgeries.
The BCCI Medical Team said Ashwin will miss the entire IPL as he has been advised 6-8 weeks of rehabilitation to recuperate from his groin pain. 
( With PTI inputs)