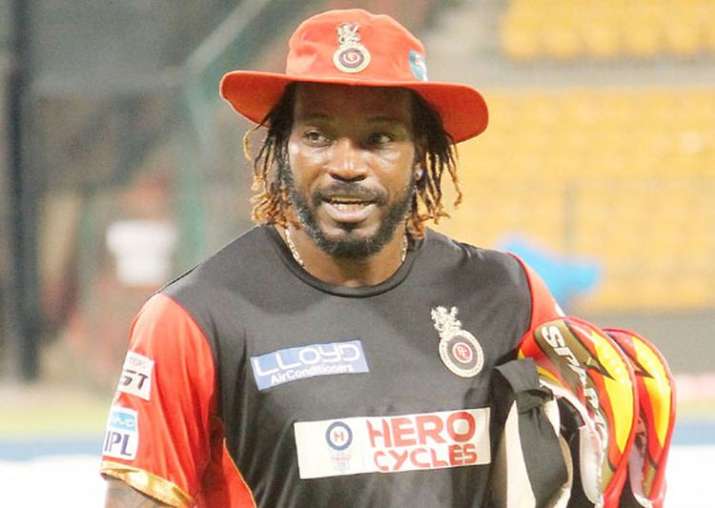 West Indies' swashbuckling batsman Chris Gayle remained unsold in the first session of the Indian Premier League (IPL) Auction at the Ritz Carlton, Bengaluru, on Saturday.Reputation count for little, it was evident on day one of the IPL auction with heavyweights such as Chris Gayle going unsold alongside England captain Joe Root while Yuvraj Singh and Harbhajan Singh were bought only at their base price. Gayle, who formed one of the most dangerous opening pairings in the IPL alongside Virat Kohli, found no takers at his base price of Rs 2 crore. (Follow IPL Auction 2018)
The West Indian could be brought back to the auction pool on day two with other unsold players at the request of a franchise.
The 38-year-old Gayle has the fastest T20 century to his name, off 30 balls for RCB versus Pune Warriors in 2013. However, he has been battling with an erratic form of late.
He did not do anything noticeable in the away series against New Zealand in December-January. But he did grab a lot of attention after smashing an unbeaten 146 off 69 balls in the Bangladesh Premier League last month.
Another IPL regular who went unsold was Sri Lanka pacer Lasith Malinga, who has been facing fitness issues for a long time.
Malinga spearheaded the Mumbai Indians attack for many seasons. England captain Root went into his maiden IPL auction with a base price of Rs 1.5 crore but did not attract a bid alongside fellow Englishmen Jonny Bairstow and Sam Billings.
Former Australian pacer Mitchell Johnson and Ashes star Josh Hazlewood too were ignored by the teams. They both went into the auction with a Rs 2 crore base price.
Johnson, who played for Mumbai Indians last season, did not find a taker but other retired players like compatriot Shane Watson and former New Zealand captain Brendon McCullum bagged hefty deals.
Watson went to CSK for Rs 4 crore, three crores more than his base price, and McCullum was sold to RCB for Rs 3.6 crore.
South Africa batsman Hashim Amla was another big international name to go unsold. The other names to miss out on an opening day were India's Ishant Sharma, Parthiv Patel and Murali Vijay; Australian leg-spinner Adam Zampa; New Zealand's Tim Southee, Mitchell McClenaghan and Martin Guptill; and West Indian Samuel Badree.
Indian veterans Yuvraj Singh, who fetched a record Rs 16 crore deal in the past, and Harbhajan Singh, did not generate a lot of interest from teams this time and went to KXIP and CSK respectively at their Rs 2 crore base price.