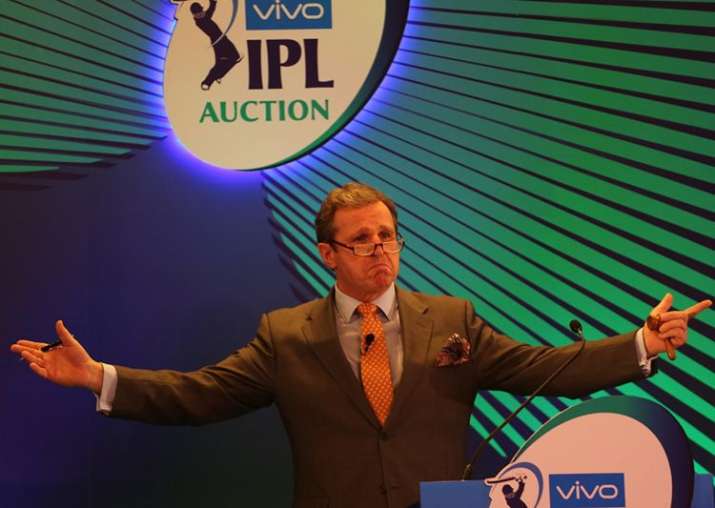 The Indian Premier League's Chief Operating Officer (COO) Hemang Amin has hinted that the BCCI may do away with the mega auctions and adopt draft system for picking uncapped players.
With auction of the uncapped players looking a tad stretched and uni-dimensional, Amin indicated that IPL Governing Council is indeed thinking about reducing the length of the auction.
"Going forward, the thinking is that we will reduce, may be not have mega auctions, but consider having draft system for new players to come in, which acts as feeder system to teams," Amin told reporters on Sunday.
"Hence, IPL GC are thinking on the lines of how to cut down on the big auction and have the continuity with teams," he said.
"This time also we had big auctions after four years because we had new two temporary teams and that is why we extended the player regulation by one year and had the players auction after four years," the COO said.
Draft system has been prevalent in the United States sporting system with Major League Basketball being one of them.
A draft is a process used in some countries and sports to allocate certain players to teams. In a draft, teams take turns selecting from a pool of eligible players.
When a team selects a player, the team receives exclusive rights to sign that player to a contract, and no other team in the league may sign the player.
The best-known type of draft is the entry draft, which is used to allocate players who have recently become eligible to play in a league. Depending on the sport, the players may come from college, high school or junior teams or teams in other countries.
In fact, the Indian Super League (ISL) has used the draft system.
Asked about the sheer waste of time for having accelerated auction process, IPL auctioneer Richard Madley said it is not the most glamorous process, but it is effective and very transparent.
"It is unique in the fact that the base prices are revealed that does not happen in any other auctions. So, when you go through accelerated process and re-accelerated process, the entire process is incredibly open," he said.
The other way of focussing is to charge an entry fee fro players to participate in the auction and return it if they get picked up, Madley said.
"It is tricky, but you got to give every player every opportunity of being sold. This is the biggest day in their lives," he said. 
Adding to Madley's point, Hemang said compared to 2014 auction, they have tried to reduce the unsold players, from 200 to 50 to 60 players, in this year's auction.
"If you compare the 2014 auction, we had presented around 320 players, which went in acceleration process. This time we have taken learning's from previous years. When you compared it to 2014 auction, as many as 200 players went unsold. This time, 50 or 60 players went unsold ... So, we have tried to reduce unsold players," he said.
Amin on his part released the figures that around Rs 629 crore was spent by the eight franchises collectively at the two-day auction.
"About Rs 12 crore were saved by the franchises. About Rs 628-Rs 629 crore were spent in IPL auction. Out of Rs 640 crore spending cap on franchisees, Rs 197 crore had already been spent on earlier retention of players," Amin said.
IPL Chairman Rajiv Shukla said as many as 169 players were sold, out of which 113 were Indians and 56 foreigners.
"As many as 42 capped and 71 uncapped Indian players were picked," Shukla added.
Players were picked up by franchisees from nine countries including Nepal and Afghanistan, Shukla said. "This is a very good development. One player from Nepal (Sandeep Lamichhane) and four from Afghanistan were picked up," he added.
The costliest player was England's Ben Stokes, who was bought by Rajasthan Royals for Rs 12.5 crore and Jaydev Unadkat for Rs 11.5 crore, who was the second costliest, but highest paid Indian player, Shukla said.
(With PTI inputs)