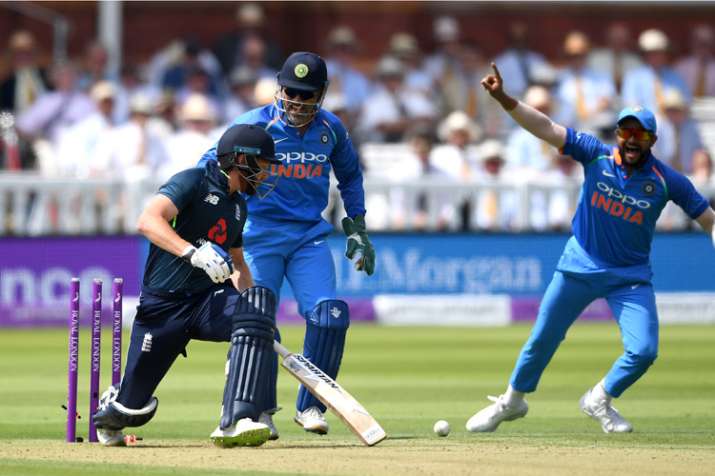 Former Pakistan captain Wasim Akram feels that Mahendra Singh Dhoni is an integral part of the Indian team and he still has a lot of cricket left in him.
Dhoni's form has been questionable and there have been calls to drop the former World Cup winning captain from the side. The 37-year-old was not included in the two T20 series squad for West Indies and Australia but the team management refused to use the word 'dropped'.
However, Akram feels that Dhoni's form will improve and India will need him in the 50-over World Cup next year in England and Wales.
"Of course we would want to see Dhoni in the World Cup, form is temporary and class is forever. Dhoni is a match winner and I still feel there's a lot of cricket in him and in England, the team would need Dhoni's experience," Akram told IndiaTV in an exclusive interview.
The bowling legend also opened up about the possibilities of a bilateral series between arch rival India and Pakistan.
The left-arm speedster, who has been very vocal about resuming relations between the two nations and his love for India, said that he misses being in India and hopes to come back soon.
"You may call Ashes as the ultimate series, but when India play Pakistan, there are over billion of viewers from both nations who are glued to the TV, that's the pressure. 
"Politics apart, I hope the two teams play soon. I miss being in India, the food, I have many friends and hopefully things should get better," Akram said.
The 52-year-old also heaped praise on Virat Kohli and said that he loves to see him bat and how he carries herself.
"Virat Kohli is the superstar of cricket. He is very consistent. It's enjoyable to watch him not only in India, but on any pitch in the world, it's fun to watch him and his attitude." 
He's confident about scoring against any opposition and it shows as he works extremely hard. I think he got the idea about 8 years ago that he has to be physically fit to be mentally fit," Akram said.  
He also had some advice for the Indian pacers ahead of the four-match Test series versus Australia.
"The bowlers get excited when they go there, they tend to throw a few short pitched deliveries which is what the Australian batsmen want. You got to keep the length and line normal, when they play the first and second Test, they'll get a hang of it," Akram signed off.