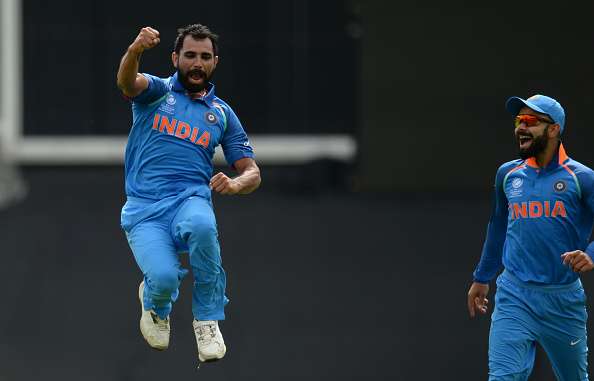 Fast bowler Mohammed Shami is confident of India's good show against Australia in the upcoming limited-overs series, starting from September 17. India will play five one-day internationals and three T20Is against Steve Smith's men. Shami said the team achieved a clean sweep against Sri Lanka and will try to continue the momentum against Australia. "We are always ready to test ourselves. We achieved a clean sweep against Sri Lanka and we will try for the same against Australia," Shami told India TV in an exclusive conversation. 
During the three-match Test series against Sri Lanka - which India won 3-0 - Shami returned with 10 wickets to become the leading pacer in India's first-ever clean sweep away from home, in a series of three or more Tests.
After the Test series, India managed to maintain their unbeaten run, winning the five-match ODI series 5-0 and also clinching the lone T20I to sweep the Sri Lanka tour 9-0.
Shami felt that the series against Australia will be a challenge for his team because they will be playing at home.
"The series against Australia will be a challenge for us. Since we are playing at home, there will be more pressure on us. But the way we have been performing, I think we will continue our good run by defeating Australia," Shami said.
The 27-year-old Shami, who hails from Uttar Pradesh but plays first-class cricket for Bengal, also heaped praises on Virat Kohli's style of captaincy. Shami said Kohli gives a lot of freedom to his bowlers and backs them to execute their plans.
"Virat Kohli is a superb captain. He gives you complete freedom on the field - how do you want to bowl, which field do you want to set, what is your game plan - he gives you freedom to execute and that's very important for a bowler," he said.