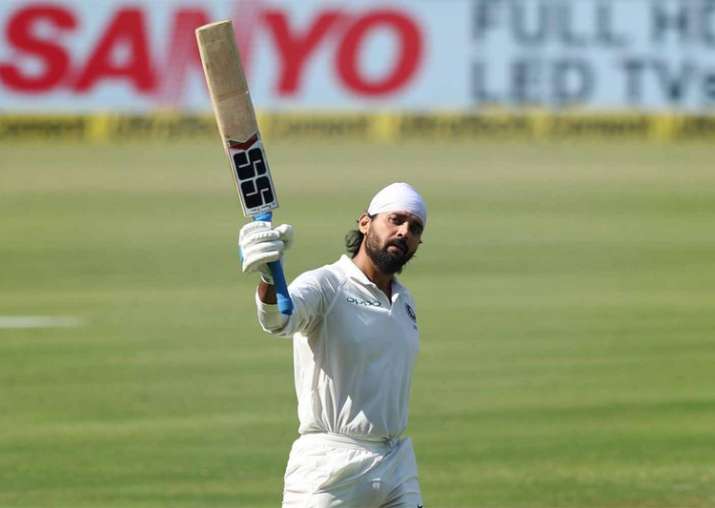 Ahead of the first Test against South Africa, starting on January 5 in Cape Town, India opener Murali Vijay has said that the team is mentally prepared and up for the challenging conditions it will encounter in the Rainbow Nation. India have never won a Test series on South African soil and the visitors led by captain Virat Kohli are aiming to change the narrative. After missing out on a day's practice due to rain, the Indian players have been sweating hard at the nets for the past two days to keep themselves in readiness for the tough challenge. 
Speaking to the media two days ahead of the first match, Vijay said he is happy with the way the preparations have gone in and .  
"The practice sessions have been perfect for us so far. Everybody knows what they need to do. The individuals know what exactly are the areas they need to work on. Everybody in our dressing room is looking forward to the first day of play," Vijay was quoted as saying by bcci.tv.  
Indian batsmen have in the past struggled on the bouncy pitches of South Africa and that has been one of the major reasons of the visitors' failure to produce match-winning performances.
However, Vijay has dispelled doubts surfacing over the performance of Indian batsmen this time around. Vijay said it is more of a mental game than the physical touch.
"We got some pretty good net sessions and some pretty good wickets as well. So, we are used to it. It is more of mind games than physical touch. You have to be mentally prepared to match conditions because in the match it will be entirely different from whatever you replicate outside. We will be up for it," he said. 
Vijay said he is completely aware of the challenges he will face as an opener.
"I have been here a couple of times. Once I got to play the Test match, it was pretty challenging as an opening batsman. As you know the bounce and seam movement in these conditions is something really exciting for openers to go out there and perform. It is difficult but at the same time you learn a lot of things. If you have some x factor in your game, you can use when you get into a situation like that next time.
"I am preparing myself to be a little more open than how I was last time. I just want to go out there and whatever is thrown at me, I just want to play my A game and do well for my country. I just want to prepare myself and be in a confident state of mind, which I am at the moment, which is good for me and the team," he added.
Vijay said the secret to survive as a batsman in South Africa is to go out there and play with an open mind.
"You cannot have a set pattern. You cannot go into a Test match that you are going to leave so many balls. You also have to be in a frame of mind where you also have to score runs. If they bowl in good areas, then you have to try to counter and come out stronger. These are the things which will be critical for us to move forward," he said.