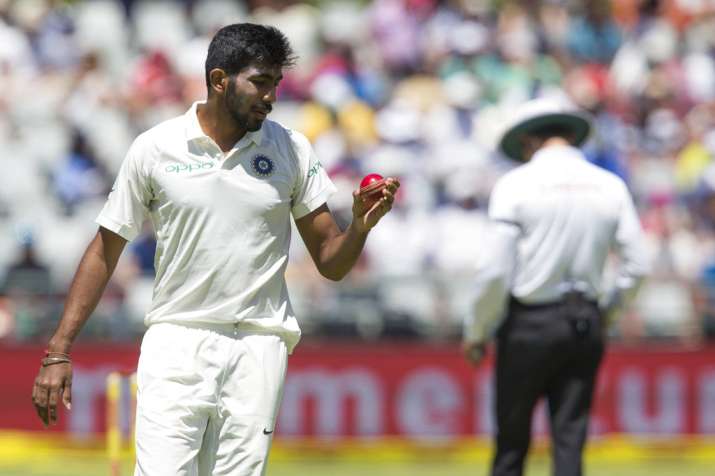 India's death over specialist Jasprit Bumrah has been impressive and expressive in his maiden Test call-up against South Africa after the young pacer has excelled in the Indian attacking unit in the two Test matches he has played.  India have yet to conquer a Test series win in the Proteas backyard and this time the Virat Kohli led Team India have failed to do so after the batsmen failed to counter the Proteas spearheads. 
India lost the second Test at Centurion by 135 runs after the Proteas bowling unit crumpled the batsmen yet once again where debutant Lungisani Ngidi was responsible for dismissing the big guns in the Indian batting line-up where his figures read an impressive 6/39 in the second innings at Centurion. 
The Proteas spearheads aim to achieve the same outcome as the last two Tests as swashbuckler AB de Villiers' main objective is to clean sweep the series. (Read de Villiers' view)
However, it is young Bumrah who has failed to give in and posted an inspirational message for the fans and players where he is seen with lion cubs where the metaphor the pacer has used gels exactly with the image which states 'Never become sad when life pulls you back, because lion also takes one step back when he wants to go for a long jump'. 
The young pacer was recently included in the ICC Men's ODI Team of the Year along with skipper Virat Kohli and swashbuckler Rohit Sharma. 
The right-arm medium pacer has collected seven wickets in the two Tests he has played where he made he got his maiden call-up for the longest format of the game. There is no doubt that Bumrah is deadly when it comes to the limited-overs where the South African batsmen will have a closer look at when they play India in six One Day Internationals. 
The Virat Kohli led Team India will look to save grace as they aim to salvage a win in the third and final Test at Johannesburg.