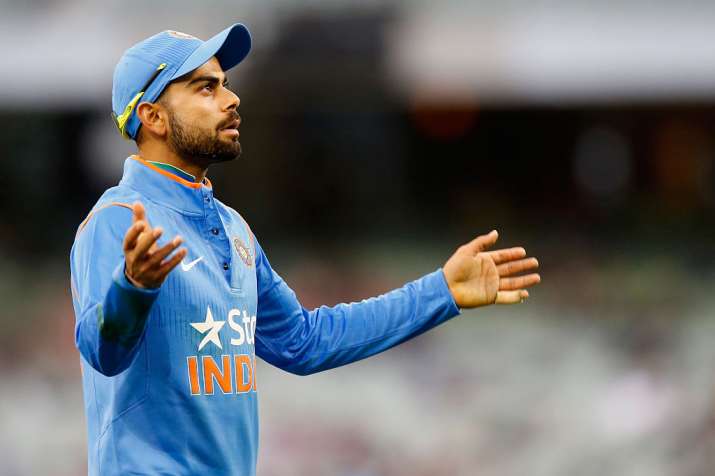 Local boy Heinrich Klaasen and skipper JP Duminy spoiled India's party as they powered South Africa to a brilliant six-wicket win in the second T20I in Centurion on Wednesday. Courtesy this win, the hosts have levelled the 3-match series 1-1. The Indian bowlers who had a memorable tour to the Rainbow nation so far were humbled at SuperSport Park as the hosts unleashed their power with the blade. Wrist-spinner Yuzvendra Chahal who had been the star for the visitors in the coloured clothing lived an absolute nightmare out there, with figures of 4-0-64-0.
The punishment Chahal took from Heinrich Klaasen played such a huge part in shaping the outcome of the 189 run-chase. India had started off pretty well initially, with Bhuvneshwar Kumar and Shardul Thakur stifling the scoring. But constant drizzle and shorter boundaries didn't help the cause for the men in blue who were playing without their death overs specialist Jasprit Bumrah.
Speaking at the post-match conference, India skipper Virat Kohli admitted that it was a tough day for his bowlers as they were outplayed by a better opponent on that day. Kohli said: "Tough one for the bowlers.We were looking at 175 with the loss of early wickets. Manish and Raina batted well initially. Manish and MS were outstanding to get to 190."
"I thought that was a winning total. But the constant drizzle made it difficult from the 12th over onwards. Credit to the SA batsmen. Klaasen and Duminy really batted well. They were very positive. Good from the spectator point of view," the 29-year-old added.
During the chase, South Africa got an added advantage as constant drizzle kept pouring in which made the life a little more difficult for the visitors. On this Kohli quipped, "Once the game was continued in the first innings, we knew it was going to be continued throughout. You don't mind these things. We didn't have problems with that. There was a constant drizzle, wasn't too drastic at any stage. It was fine to play in."
"Not just the case with the short boundary, the ball travels here anyway. With the drizzle, the wicket settled down. The ball was difficult to grip too. They took calculated risks. They targeted the short boundary and it came off for them."
Kohli also credited the South African batsmen for their splendid performance which kept the three-match series alive. He said, "They deserve to win. We expect them to show some fight. They showed the passion which is needed to win games of cricket. The home side deserved to win tonight."
The third and final match of the T20I series will be played in Cape Town on February 24.