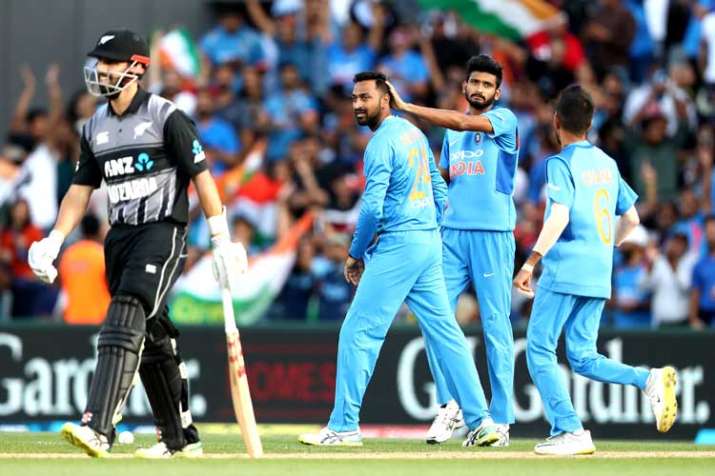 New Zealand batsman Daryl Mitchell was dismissed in a rather puzzling manner during the second T20I between India and New Zealand in Auckland on Friday. (MATCH SCORECARD)
Mitchell was batting on 1 when he was given LBW by the on-field umpire off the bowling of Krunal Pandya in the sixth over of New Zealand innings.
The decision prompted Mitchell to go for the review as he believed that there was an inside edge.
The replays showed that there was indeed a huge mark on the HotSpot, but it was still taken forward to the snicko, much to the dismay of Kiwi captain Kane Williamson who was at the non-striker's end. 
Interestingly, the snickometer didn't show any spike as the ball went past the bat, making third umpire Shaun Haig reach to a decision that there was no bat involved. 
The DRS too came back as all three reds and the ball tracking showed that the ball would've hit middle of middle so Mitchell had to walk back.
The bizarre entire incident caused a lot of drama in the middle as a baffled Williamson was seen having an animated discussion with the on-field umpires. India captain Rohit Sharma too was wearing a confused look.
Commentator and former New Zealand player Simon Doull on air said "it's ridiculous" as there was a clear inside edge.