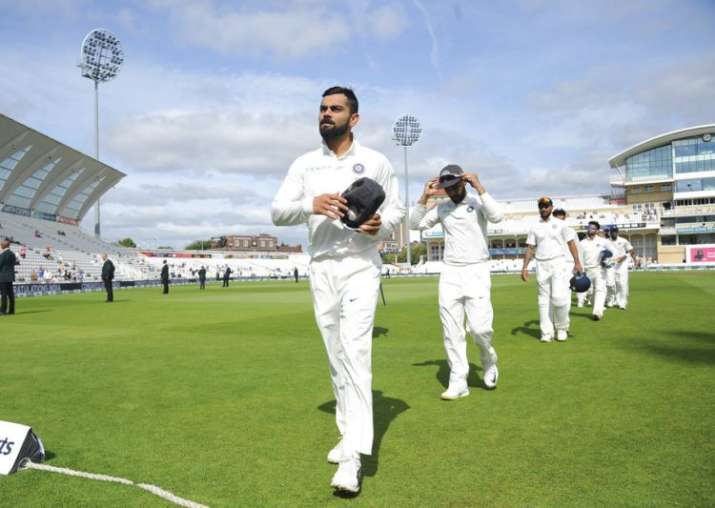 Following India's 203-run win against England in the third Test in Nottingham, former England captain Ray Illingworth has heaped praises upon Virat Kohli and his men, claiming that "it was a great win for them".
"He (Kohli) is obviously a great batsman, right up there with the best that I have seen from India. The best thing about his batting is the way he adapts himself to different formats and is successful," Illingworth said as quoted by The Times of India.
Illingworth also commented on Kohli captaincy, which was earlier criticised by England legend Nasser Hussain, who said: "he should too take some responsibility" for the 31-run loss in Birmingham.
"For a captain to succeed, there are two things that are essential — you have to be intuitive and you need to perform. I think Kohli is doing both the things well. He has a bunch of players who believe in him and they are ready to fight for him.
"In addition to that, there's so much backup from technology and you know how to deal with situations with a support staff ready to help you out. It definitely makes the job of the captain easier," he explained.
India's cornered cricketers produced a fantastic collective performance to outclass England by 203 runs in the third Test to keep the five-match series alive on Day 5 at Trent Bridge, Nottingham, on Wednesday.
Needing only a wicket on the final morning, India completed the formalities in only 2.5 overs as England were all out for 317, well short of the mammoth victory target of 521 runs.
India now trail England 1-2 but more importantly got some breathing space after a heart-breaking defeat in Edgbaston, followed by the debacle at the Lord's. 
According to Illingworth, India will come stronger in the fourth Test, starting Thursday in Southampton.
"Birmingham was a great Test match but in Lord's India was at the receiving end of the weather. They were always up against it and it made a difference. In Nottingham, they gave the impression that they are coming back to their true potential. The batsmen adjusted well and then, of course, the bowlers did the job. It was a great win for them," Illingworth said.