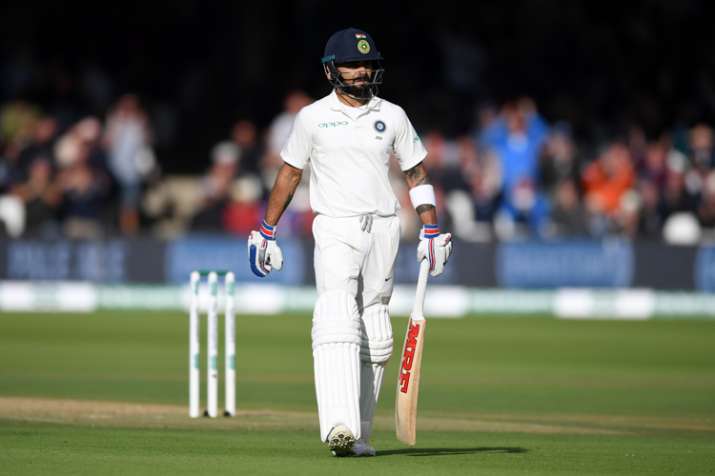 The Lord's Test might not be playing out to his liking but Indian captain Virat Kohli has been enjoying some personal success on this tour. After overcoming his demons with a rollicking 149 in the 1st Test at Edgbaston, Kohli has now become the highest run scorer in 2018 across all formats. 
With 1404 runs so far this calendar year, the skipper has left behind Jonny Bairstow of England in the second spot who has scored 1389 runs so far. Third on this list is Kohli's counterpart, English captain Joe Root who has amassed 1338 runs this year.
Another Indian on this list is the opener Shikhar Dhawan who lies on the fifth spot, just behind Pakistan sensation Babar Azam, with a total of 1055 runs. Incidentally, the left-hander was dropped for the Lord's Test after performing poorly in Birmingham and will now have to wait for the third Test of the ongoing series to add more to his tally.
Bairstow and Root meanwhile will have the chance to overtake Kohli when they come out to bat during England's reply to India's below-par 107 in the first innings at Lord's. Whether the Indian bowlers will let them do it, will only be clear later today.