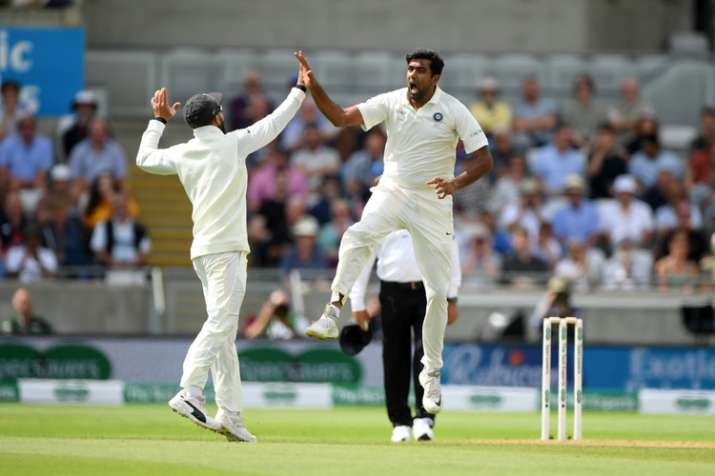 Given a chance, Ravichandran Ashwin never fails to prove why he is the best Indian spinner. The lanky Tamil Nadu tweaker, who featured in the playing XI for India's first Test against England ahead of young chinaman Kuldeep Yadav, bowled Alastair Cook (13) with a ripper in the ninth over after England opted to bowl in Birmingham. (INDIA VS ENGLAND, 1ST TEST SCORECARD)
The ball pitched on middle and turned away to knock back Cook's off-stump.
To everyone's surprise, India captain Virat Kohli introduced Ashwin in only the seventh over of the morning, even before Mohammed Shami (0/17) and Hardik Pandya (0/6).
The move yielded result instantly when Ashwin bowled Cook in only his second over to give India the breakthrough.
It was the eighth time Ashwin had dismissed the left-handed opener in Test cricket - joining Nathan Lyon on the list of spinners dismissing Cook most times in Test cricket.
Ravindra Jadeja is the next on the list with seven dismissals to his name.
Earlier, India surprisingly left out Cheteshwar Pujara in favour of Shikhar Dhawan, with KL Rahul slated to bat at number three.
India also went in with just the lone spinner in Ashwin, supporting a three-pronged pace attack.