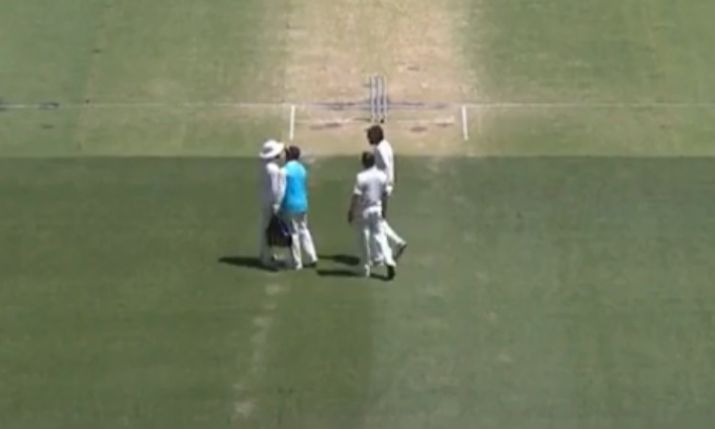 India suffered a major defeat at the hands of Australia on Tuesday with the hosts winning the Perth Test by a huge margin of 146 runs to level the series 1-1. The defeat broke several Indian hearts but a video showing in-fighting among the visitors has left the fans flabbergasted.
In the video posted by the host broadcaster Channel 7, fast bowler Ishant Sharma is seen arguing with fellow teammate Ravindra Jadeja. The verbal exchange gets heated up soon to the extent that the players virtually bump each other's chests.
A lot of finger-pointing and name-calling is reported to have ensued between the two senior players of the side. At last two other colleagues in Mohammed Shami and Kuldeep Yadav have to intervene to prevent the situation from getting out of hand.
All is not well inside the India camp? Ishant Sharma and Ravindra Jadeja squared off yesterday in Perth...#7Cricket #AUSvIND pic.twitter.com/RzE8jvKmXo

— #7Cricket (@7Cricket) December 18, 2018
The fight is not audible as the ongoing commentary is the only audio that can be heard during the incident. According to the commentators, the duel that lasted for about 90 seconds occurred during the latter half of Australia's second innings during a drinks break. 
Even though it's still not clear why the fight started, the incident shows that some level of discord exists between the visitors especially after Shami said at yesterday's press conference that the side should have played a spinner instead of an all-out pace attack.