Follow us on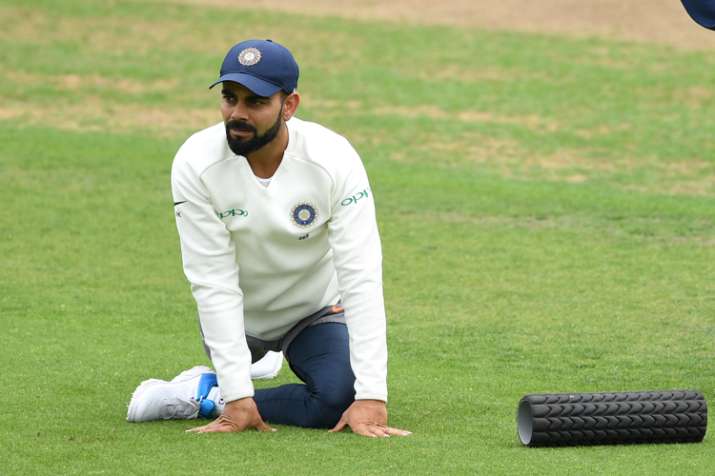 Indian skipper Virat Kohli has rubbished speculations that his troubled back could hamper his phenomenal career, stressing that such "niggles" are part and parcel of every cricketer's career. Fans were scared when in Melbourne Kohli underwent treatment midway into his innings of 82 runs as the captain has had a history of back spasms.
Even while fielding, Kohli looked a bit stiff initially. It led to fears that he could leave the filed as he did in the second Test in England in August 2018. But in his inimitable style, the maverick put aside any such fears during the Press Conference ahead of the fourth and final Test of the Border-Gavaskar Trophy.
"I've had this issue since 2011, it's nothing new. I've been able to manage it because of the physical effort I've put in over the past few years. And when you have a back that has these issues you can only maintain it that way," clarified Kohli.
He added that he has found a way to deal with the issue and so is not "too concerned" about it.
"If the workload gets high it can get into a spasm, I mean you don't necessarily get serious issues, you get fine in two or three days," he said.
"I'm not too concerned with it, you just have to manage it physically and stay ahead of the injury and I have been able to do it for now."
"I'm sure I'll find other ways and more options to keep countering that.
"I mean, it's impossible to keep going without niggles and I think it's fine to have a few niggles here and there. You just need to be able to manage it."
Kohli has emerged as the undisputed leader of Indian cricket in the past decade and has played 76 Tests and more than 200 ODIs.
While India have named their 13-man squad for the fourth Test, ace spinner R Ashwin's participation remains in doubt. Kohli agreed that although being important for Tests, the injuries to Ashwin might still prevent him from taking the field at MCG. This means Ravindra Jadeja will be the lone specialist spinner in the side.
"It's unfortunate that he's had two niggles that are quite similar in the last two away tours," said the skipper Virat Kohli ahead of the Sydney Test. 
"He's very important for sure. In Test cricket, he's a vital part of this team and we wanted him to be 100 per cent fit for a longer period so that he can come back to us in the Test format. He is very disappointed that he's not able to recover in time."