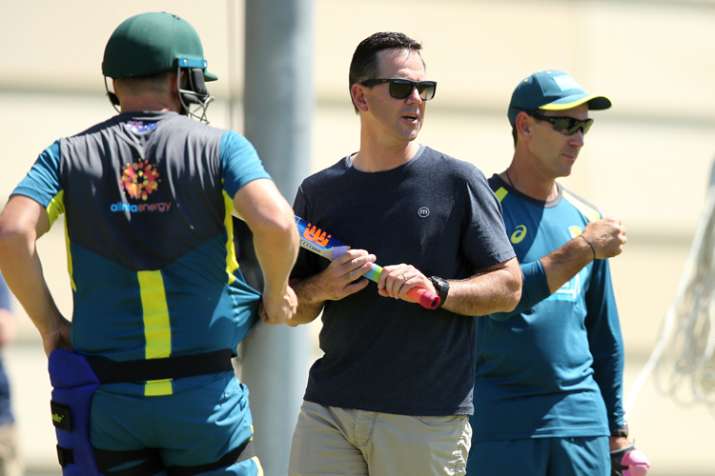 Former Australia captain Ricky Ponting on Thursday criticised India batsman Cheteshwar Pujara over his scoring rate, which according to him, can cost India the match at the Melbourne Cricket Ground.
Ponting said Pujara's inability to score runs a faster pace on flat tracks like the one at the MCG might it difficult for India to win the third Test match against Australia.
Ponting feels India might not have enough time on hand to bowl Australia out twice on the placid and lifeless MCG wicket after the visitors declared their first innings at 443/7.
India's No.3 Pujara scored his 17th Test hundred and his second on the current tour off 280 balls, which is the slowest among all of his centuries. He was dismissed on 106 (319 balls) by a Pat Cummins delivery which kept low and speared through his defence.
"If India go on and win the game, it'll be a great innings (but) if they haven't got time to bowl Australia out twice it could be what actually costs them the game," Ponting told cricket.com.au.
"He's just made another hundred, his second of the series, so he's playing well and doesn't really look like getting out. But he just locks himself in this little bubble where scoring doesn't seem to faze him at all.
The Australian bowlers, on the other hand, maintained their discipline and kept India's scoring rate to 2.61 per over in the first innings despite little assistance from the pitch.
"They've got other guys in their side who are stroke-makers but if those guys don't come off, the scoring rate is always going to be hovering around that two runs an over mark, which makes it pretty hard to win Test matches, especially on flat wickets as we might have here.
"I think it's always hard for India to push the run rate along when Pujara's there," Ponting added.
Meanwhile, Pujara defended the low scoring rate, saying that it wasn't easy to get the runs on this pitch.
"We have to bat like the way the wicket is behaving and what the situation is. On this pitch, every batsman has to play a lot of balls to score runs. If it were a different wicket maybe I would have scored 140-150 after playing so many deliveries. But in Test cricket it is important to read both situation and pitch when batting," Pujara said at the end of day's play.
Pujara admitted that the pitch is extremely difficult to bat on and the runs put on board is good enough to challenge Australia.
"It is a tough pitch to score on. If we look at first two days number of runs scored are very less and in a way, I would say that 200 in a day is a tough task, so I think we have enough runs on the board," said Pujara.