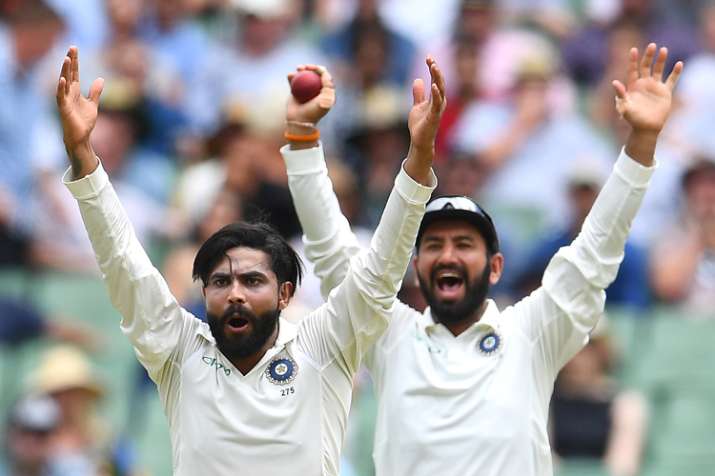 Australian commentator Kerry O'Keefe has certainly refused to learn from his previous mistakes. Having earlier ridiculed India opener Mayank Agarwal, O'Keefe has further enraged the Indian fans by making fun of Cheteshwar Pujara and Ravindra Jadeja's names.
During the fourth day of the ongoing third Test match between India and Australia in Melbourne, O'Keefe was heard saying in the commentary box, "Why would you name your kid Cheteshwar, Jadeja?". 
The former spinner, who is commentating for Fox Cricket in Australia, was having a difficulty at pronouncing the names of Pujara and Jadeja.
O'Keefe's comments didn't go down well with the Indian fans, who lashed out at him on Twitter.
The worst piece of racist commentary I've ever seen. Kerry O'Keefe saying "Why would you call your kid Cheteshwar Jadeja?" accompanied with cackled laughter. Shameful bunch. pic.twitter.com/UPUiCpUgJe

— Ripper (@Ace_Of_Pace) December 29, 2018
"Why would you name your kids Cheteshwar, Jadeja?" asks O'Keeffe. @kerryoshow Biggest moron on TV commentary ever #AusvInd

— Saurabh Jadli (@SaurabhJadli) December 29, 2018
Why would you name your kid Cheteshwar? asks Kerry. Even if you ignore the racist undertone, the humour is remarkably dated and ordinary. These jokes have run their life, if all you are going to do is crack jokes in the comm box then at least write some better ones!

— cricBC (@cricBC) December 29, 2018
This is not the first time that O'Keefe has infuriated the Indian fans with his comments on Indian players.
O'Keeffe had to apologise for ridiculing Agarwal's first-class career while commentating during the first day of the Melbourne Test.
O'Keefe was quoted as saying that Agarwal's maiden first-class triple century came against "Railways canteen staff".
He was criticised on social media for the comment and the cricketer, who played 24 Tests for Australia, apologised on Thursday for comment on Agarwal, who scored 76 in his maiden Test appearance.
"I was mentioning the runs Agarwal got in first class cricket in India and there's been a reaction," he was quoted as saying by the local media here.
"There was no way I was demeaning the standard, it was tongue in cheek. There are lots of runs scored so apologies if anyone out there took offence," he added. 
The four-Test series between India and Australia is locked 1-1 after the visitors won the lung-opener in Adelaide and the hosts drew level in Perth.