Follow us on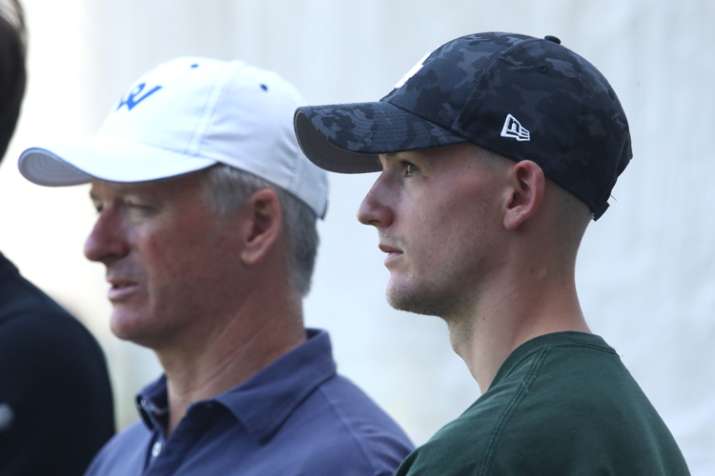 While India is looking for their maiden Test series victory in Australia, the hosts are striving hard to stave a defeat in the ongoing fourth and final Test of the Border-Gavaskar Trophy being played at the Sydney Cricket Ground. Even though the Australian team is missing its two star-but-banned players in Steven Smith and David Warner, their team sheet for the match revealed one of the legendary surnames in cricket.
Austin Waugh, the son of former Australian captain Steve, is part of the team as a substitute fielder at the SCG, along with the likes of Mitchell Marsh. While he is not officially part of the squad, the home side is free to use him whenever they need his services in the field. When asked what advice he would give to his son who is going to be on show against a huge crowd at the stadium, Steve quipped: "Just don't drop the drinks. That's his most important job out there. I just can't believe how many times these guys run on the field."
The legendary captain while talking to cricket.com.au reminisced his playing days when he used to play under former skipper Allan Border, saying that in the latter's times we weren't allowed on the field for much longer periods than what we see today.
"I remember when I first started playing Test match cricket. AB (Border) wouldn't let you have a drink for a whole session. There was no one allowed to come on the field. Now you can't stop them coming on. So the game has changed," said Senior Waugh.
He went on to add: "But for Austin its a great experience, just being around the guys, seeing the way they prepare. Having time with those guys is invaluable and that's what cricket needs these days. For those lessons to be passed on to younger kids".
As for the hosts, the second new ball is still shiny and that gives a glimmer of hope. Every batsman needs to come back and start afresh on a new day and the best time to dismiss someone is early on in the day. There might just be a little moisture for the first half an hour on the surface as well. That said, Nathan Lyon did get the ball to talk and the pitch is deteriorating quite rapidly. Early wickets are the key, else the prospect of India winning their first ever series Down Under looks imminent. Trust the hosts to come up all guns blazing, even if they go down, they would always go down fighting. There are no qualms regarding the weather, it is quite sunny and the forecast is for it to remain the same over the entire day's play. Join us for what should be a good watch, action in just some time from the SCG.