Follow us on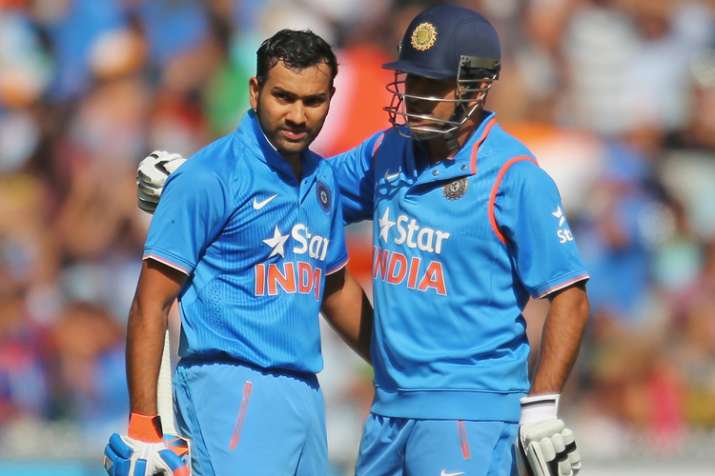 After India suffered a chastening loss in the first ODI in Sydney, former Indian captain and wicket-keeper MS Dhoni's innings of 51(96) came under attack from various corners on social media as users blamed the latter's slow-paced knock for the team's fate.
However, opener Rohit Sharma who scored a valiant 133 and posted a century-partnership with the Indian legend defended Dhoni saying that once the team had lost three batsmen within the first five overs, it wasn't easy to rebuild the innings.
"If you look at his (Dhoni's) overall batting, his strike rate is around 90. Today was a different scenario, when he came out to bat we had already lost three wickets and Australia were bowling pretty well. You just cannot go out and get 100-run partnership easily. So we took a little bit of time and even I did not score as quickly as I normally do," Rohit said.
"I took my time too because we wanted to get that partnership and losing another wicket at that point, the game would have been dead there and then. So, we had to play dot balls and build a partnership," he explained.
Rohit, who had described Dhoni as the "guiding light of the group" ahead of the match, also said that the former captain was ready to bat anywhere for the team.
"It is pretty simple with him and he does not complicate things. We spoke about building a partnership because it was crucial at that point," he said.
"It was great to see him come and bat at number five. We lost three wickets but he is keen to get those runs as well. Over the years, he has shown he is ready to bat anywhere for the team and score runs."
(With PTI inputs)