Follow us on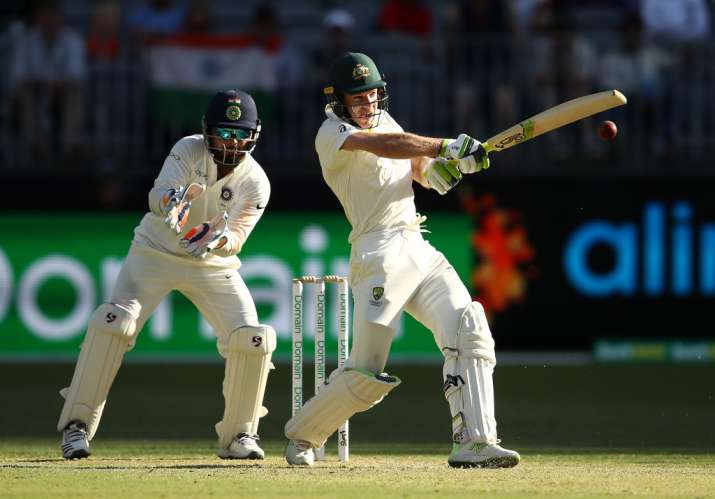 Rishabh Pant's banter with Australian was nothing short of amusing during the recently concluded Test series in Australia, however, the Indian wicketkeeper-batsman stated that if someone 'provoked' him, he wouldn't hesitate to return the favour. 
Pant, who was also the second highest scorer in the four-match series, made headlines for his commentary behind the stump, particularly while skipper Tim Paine was batting. 
"That is how I am. If someone provokes me, I'll give it back. I had a duty to do for my team. But I know the code of conduct. I remember my values. I have sledged and people have actually loved it.
"That my mother and sister enjoyed it makes me happy," Pant was quoted as saying by the Times of India.
Here's how some of the banter went during the Test series. 
"Have you ever heard of a temporary captain, Mayank (Agarwal)?" Rishabh Pant asked his India teammate while welcoming Australia skipper Tim Paine with a fresh round of banter in the third Test in Melbourne on Saturday.
The Indian wicketkeeper was giving it back to Paine a day after the Australian joked about recruiting Pant to a Big Bash franchise, Hobart Hurricanes, with an offer to babysit while Paine takes his wife out for movies.
 "We got a special guest today. Have you ever heard of a temporary captain, ever, Mayank?"
"You don't need anything to get him out, boy. He loves to talk, that's the only thing he can do, boy! Only, talking, talking!" he said.
However, the funniest of conversations between the two wicketkeepers will be the 'babysitting' one, where Paine asked Pant if he could babysit his children.
"Do you babysit? I can take my wife to the movies while you watch the kids," Paine asked Pant during the Melbourne Test.
And Pant actually did for a while. Paine's wife Bonnie took to Instagram to share the post as well. 
It was a great gesture from the young wicketkeeper after what that happened at MCG and it really reflects the sportsmanship that Indian players possess.
Earlier, Pant took the cricketing nation by storm after he shared a glimpse of his personal life by introducing his girlfriend, Isha Negi on social media. 
The Delhi youngster who is currently on a break from international cricket after a hectic Test series in Australia, shared a romantic post which has left fans in awe. 
Rishabh took to Instagram and wrote,'"I just want to make you happy because you are the reason I am so happy."