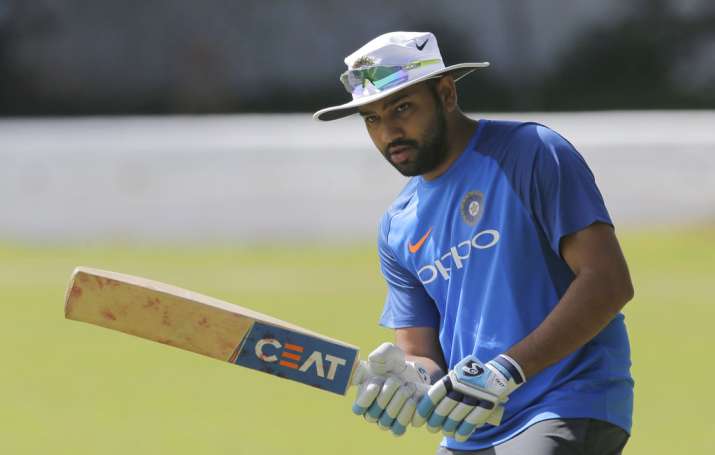 Senior team vice-captain Rohit Sharma today congratulated the Prithvi Shaw-led India colts team for reaching the ICC U-19 World Cup final and also wished them luck ahead of their summit clash against Australia. Rohit himself had been a part of the U-19 World Cup final in 2006 where they lost to Pakistan in the final. Interestingly, current Pakistan captain Sarfraz Khan was leading the junior side then.
"We have been following their journey throughout the Test series. I think they have played some really good cricket and we always thought that this team has something special in them. With Rahul Dravid being the coach, we know these guys will do their best," Rohit said.
"Every game they have played, they have destroyed the opposition and that is always good to see.
The moment India booked their passage to battle Australia for a fourth #U19CWC title, with the celebrations continuing off the field with their passionate supporters at Hagley Oval! 🎉 pic.twitter.com/cx5oE8HYSy

— Cricket World Cup (@cricketworldcup) January 30, 2018
Their fast bowling has been really impressive, and everybody's been talking about their bowling," the Mumbai Indians skipper said.
"I just hope that they do the same in the final as well. I know it's not going to be that easy. Winning the championship is never easy. But we wish them success and the entire Indian team is watching them play from here. On behalf of the full squad here we all wish and hope they can bring the cup back to India," Rohit signed off.