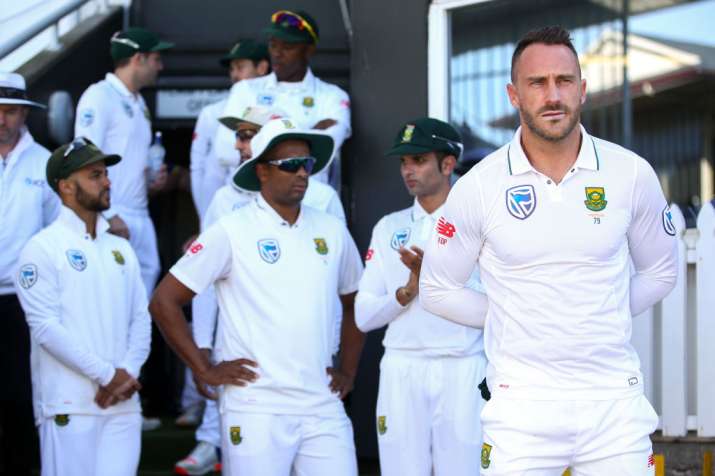 The International Cricket Council (ICC) has announced the new playing conditions for the first ever four-day Test match between South Africa and Zimbabwe to be played in Port Elizabeth, starting on December 26. After several rounds of discussion, ICC granted official status to the Test match between the African neighbours and welcomed the countries to experiment with the format in the upcoming years. 
According to the new rules laid by the world cricket body, a minimum of 98 overs will be bowled every day that means a total of 392 overs in four days. In order to accommodate 8 extra overs, the play will be extended for an extra 30 minutes every day in the four-day affair. Another major change is the playing rules is that the first-innings lead of 150 runs will be enough to enforce the follow-on on the opposition team.
Currently, in a five-day Test match - a minimum of 90 overs are bowled per day which is equal to a total of 450 overs. Whereas a first-innings lead of 200 is required to enforce the follow-on. The new changes will give a better chance to teams who play aggressive cricket to force a result in the match. Also, a five-day game has six-hours from start to finish but the four-day game will be stretched to six-and-a-half hours. 
One of the oldest and the most traditional format of the gentlemen's game - Test cricket have witnessed a steady decline in attendances in recent years due to the introduction of newer and shorter formats like T20 cricket. In order to engage more fans and make the game more viewer-friendly, ICC tried various things from day-night Test matches to the use of the pink ball in cricket.
Similar to the five-day format - the breakdown of the day's play will include three sessions. Every session will be of two hours and fifteen minutes each. The Lunchtime will be of 40 minutes while the Tea time will be 20 minutes. . A 30-minute overtime will also be available just like the five-day game.
Interestingly, the four-day Test between South Africa and Zimbabwe is day-night affair so the Tea break will be of 20 minutes and the supper break, which will be the second break of the match, will be of 40 minutes. The match will begin at 3:30 pm IST on Boxing Day (December 26) in Port Elizabeth.
Lately, several cricket officials and former players have acknowledged the need to make Tests four-day affairs instead of five in a quest to make them more exciting and thrilling to watch.