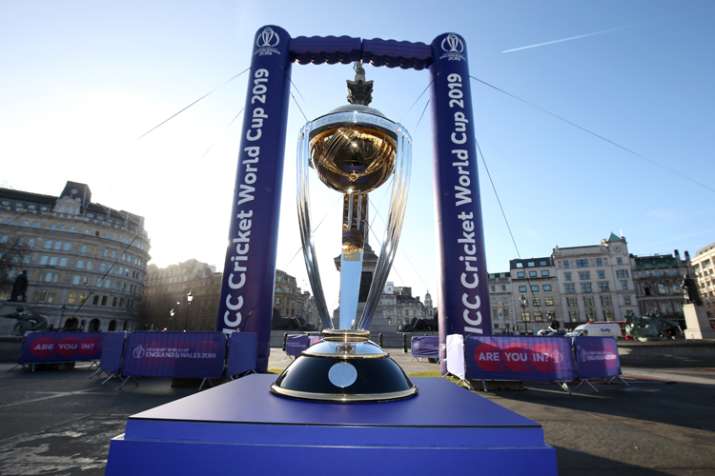 Shashank Manohar, the International Cricket Council (ICC) Chairman, today stressed that safety of players is their number one priority, in his response to the letter sent by the Board of Control for Cricket in India (BCCI) expressing concerns related to the security of Indian players during the India-Pakistan group stage fixture in the upcoming World Cup. However, the former BCCI President declined to delve into the matter of banning Pakistan from the mega-event till a final decision is arrived at by the ICC Board.
After over 40 Central Reserve Police Force (CRPF) soldiers were killed due to a ghastly terrorist attack in Pulwama in South Kashmir, demands have been growing for the BCCI to boycott the scheduled clash against their neighbours in the quadrennial event. On its part the BCCI yesterday urged the international cricketing community to "sever ties with countries from which terrorism emanates".
In a letter to the ICC, which India TV has access to, BCCI CEO Rahul Johri raised the board's concerns for the safety and security of Indian players participating in the upcoming 2019 ICC World Cup in wake of last week's deadly terror attack in Jammu and Kashmir's Pulwama which killed 40 CRPF personnel.
Speaking to The Times of India, Manohar said: "I have received the BCCI's letter. Security has, and always will be, the top priority of the ICC."
"When the ICC (board members) meet in Dubai on March 2, we will show the BCCI all the security plans which have been put in place for the World Cup. They can satisfy themselves over the arrangements for the World Cup. Every board is entitled to do that," he added.
On the more pivotal issue of cornering Pakistan in international cricket, Manohar said that the ICC Board will decide on the matter when the letter is placed before it on March 2.
"As far as the other issues are concerned, I will place BCCI's letter and the concerns expressed therein, before the ICC Board," said Manohar.