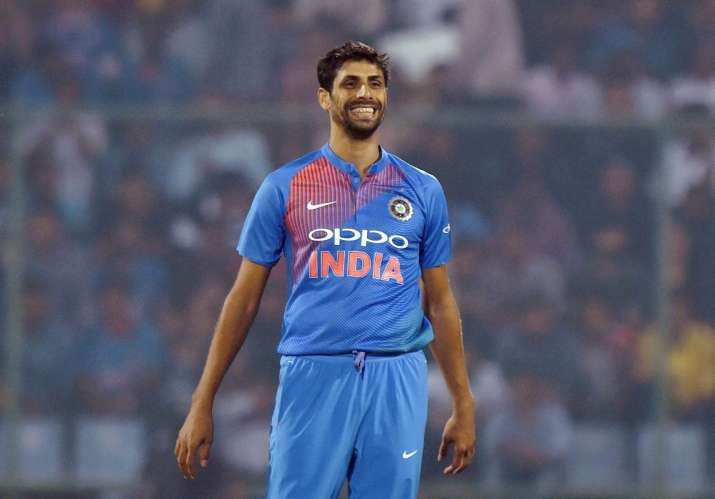 Veteran fast bowler Ashish Nehra called time on his long cricketing career after playing his last competitive match - the first T20I of the three-match series against New Zealand - on his home ground, the Feroz Shah Kotla stadium in Delhi on Wednesday. 
Nehra, who made his debut way back in 1999 under captain Mohammad Azharuddin, has left many amazed with his hunger to play for the country despite his body being ravaged with injuries.
Nehra has had as many as 12 surgeries during his 18-year career but all of that failed to shake his tough resolve. And probably that's why Nehra was able to bowl till the age where most of the fast bowlers are happily retired.
Once on India TV's hugely popular show "Aap Ki Adalat", Nehra revealed the reason behind his story behind many successful comebacks.
"I have never shied away from fitness or training. In fact, I had to train more than others because of my injuries," Nehra told India TV.
"Many people have told me that my body was not very strong and I have always tried to bowl as fast as I can... and this is why I got so many injuries. However, in the last few months I have worked hard to make my body strong," he said.
Nehra has not yet decided on life after active cricket even though he has narrowed down the options to coaching and commentary. 
The final decision, though, will come in leisure for the man, who has "only done cricket throughout his life". 
"I don't know what will come next. I haven't sat down and decide what to do next. Maybe it will be coaching or maybe it will be commentary," Nehra said of his future. 
A flood of memories came rushing back when Nehra was asked to bowl his last over in cricket from the very end he started bowling. 
"It definitely was an emotional moment. Virat Kohli wanted me to bowl the final over after the 15-16th over. As a cricketer, you shouldn't say this but by then the game was almost over." 
India won the game by a comfortable margin of 53 runs and it was almost as good as over by the time the New Zealand innings reached the halfway stage.
My best wishes to #AshishNehra for the life beyond the cricket pitch. 18 years of international cricket is indeed a long journey. pic.twitter.com/LdFwUSASoq

— Rajat Sharma (@RajatSharmaLive) November 1, 2017