Follow us on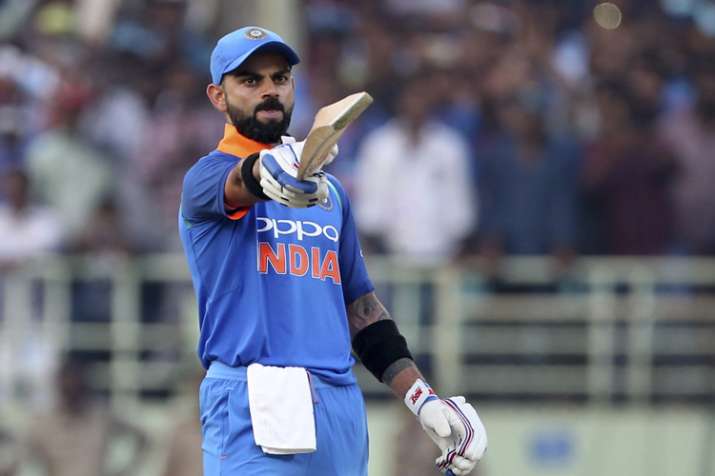 India captain Virat Kohli lauded his team's clinical performance after India decimated the West Indies by 9 wickets in the ODI series decider in Thiruvananthapuram to clinch the five-match rubber 3-1. After bowling out the West Indies for 104, India made 105/1 in 15 overs to record their second biggest win in terms of balls to spare, 211. The biggest was by 231 deliveries against Kenya in 2001.
Such was India's dominance that the game was over in a total of 46.4 overs, the shortest completed ODI featuring India. The previous spanned 48.1 overs against New Zealand in 2010.
The big win at Thiruvananthapuram came after the hosts roasted the Windies by 224 runs in the fourth ODI in Mumbai.
"Both games, very professional performance. It's always a good feeling when the team does well as a whole. The changeroom atmosphere is important and when you play like that everyone is delighted. We just want to keep building on this," Kohli said after the match.
The 29-year-old skipper had a big hand in India's dominant run against the Windies as he amassed a staggering 453 runs in the five matches. Kohli also became the first Indian batsman to notch up three successive ODI hundreds in this series. To add up to his already whopping numbers, Kohli's average was a jaw-dropping 151 and he had an equally amazing strike-rate of 112.96.
This was also Kohli's 6th straight ODI series victory as captain at home and 8th consecutive ODI series win against the Windies.
Kohli, who was adjudged the Man of the Series, said it gives him confidence to score runs as captain but stated that he never plays for awards.
"To get runs as captain always gives me confidence. It won't happen all the time, but when I'm going, I want to keep going longer. I don't play for awards, just to impact the series and help the team win," he said.
With the next ODI World Cup not too far away, Kohli said it is a good sign for India to have identified a lethal third seamer in Khaleel Ahmed and an able No.4   in Ambati Rayudu. Both Khaleel and Rayudu have proved their merit in the series. Khaleel scalped 7 wickets in 4 matches while Rayudu hit 217 runs, including a century.
"We just want to keep building on this. Two areas I can think of is the third seamer, Khaleel has been outstanding and No. 4 as well, Rayudu taking responsibility. When Hardik comes in, we'll get more depth in the side. God forbid, if anything happens to Bhuvi or Bumrah, we have another guy who can come in and pick up wickets. We just want these guys to build on this," said the captain.