Follow us on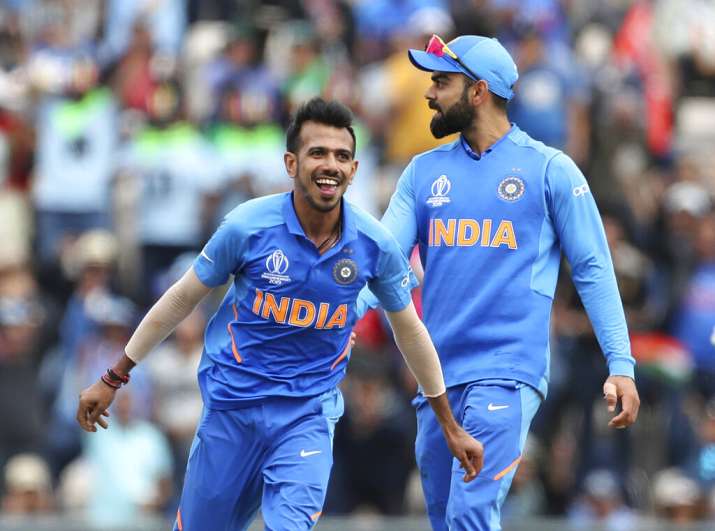 The Indian spinners were often kept on the backdrop during the build-up to the World Cup. They were, perhaps, overshadowed by the overwhelming presence of India's pace attack.
And yet, as India emerged on top of South Africa in the first innings of their World Cup opener, it was leg-spinner Yuzvendra Chahal who caught the Proteas batsmen in his web of spin.
Team India played their first game of the tournament after a few teams had already played two in their tournament campaign. But Chahal, who took four wickets for 51, has now registered the best bowling figures in World Cup 2019 so far.
Chahal first castled Proteas skipper Faf Du Plessis, followed it with the wicket of Rassie van der Dussen, before dismissing David Miller and all-rounder Andile Phehlukwayo. The Proteas batsmen just didn't have an answer to Chahal's guile as he kept beating them with flighted deliveries.
The leg-spinner was introduced in the 18th over and almost immediately began troubling the South African batsmen. The Proteas had a poor start, losing their opening batsmen in quick succession to Jasprit Bumrah. And just as Du Plessis and van der Dussen were stabilizing the South African innings, Chahal got the breakthrough for the side.
Du Plessis was wary of Chahal, and he decided not to attack him as he was introduced. However, in the last ball of the over, Chahal bowled a flipper which simply pierced through the South African skipper's front-foot defence.
Chahal took Van der Dussen out in the same spell, before being brought on to break another dangerous-looking partnership between Miller and Phehlukwayo. South Africa needed quick runs after the pace of scoring had become significantly slow due to regular wickets.
Miller decided to step out, but Chahal anticipated his move and kept it slow. A simple caught-and-bowled for the bowler, and India were back in the game.
As with the previous spell, he took out both the batsmen in the partnership in quick succession.
The Indian leg-spinner had earlier made it clear that he has more faith in his own abilities than looking at tracks for assistance, and on a pitch which clearly aided fast bowlers, he emerged as the best.