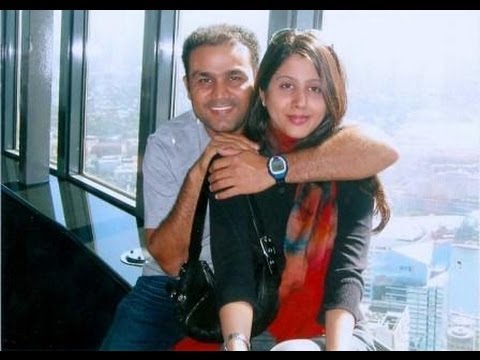 Former Indian opener Virender Sehwag, who has garnered quite a reputation for being one of the wittiest Indian celebrities on Twitter, again made our day with his supremely entertaining #ViruKaGyaan.
The tweet he shared a few hours ago concerns his wife, Aarti, and aptly explains the complex concept of marriage – though with a funny cricketing metaphor. 
In this tweet, Sehwag reveals that he would rather prefer to stay at the safe non-striker's end when it comes to partnering his wife.
Posting a picture with wife, Viru, who is known for his funny bone, said, "With wife be like you are at non-striker end. Let her do the talking and run when you need to."
With wife be like u r at non-striker end.Let her do the talking & run when you need to #mybestpartner#ViruKaGyaan pic.twitter.com/x8R2qZN7dF

— Virender Sehwag (@virendersehwag) September 2, 2016
The cricketer's advice, in good humour, goes out to all married husbands and guys who are going to be married.
After stepping off from the cricket pitch, Viru turned into a Twitter celebrity and leaves his followers in splits with his rib-tickling tweets.
His spat with British journalist Pier Morgan has gained a lot of attention as much for the scribe's ill-intentioned jibes at Indians as much as for the way Sehwag hammered him out of the park.
Keep them coming, Sehwag.