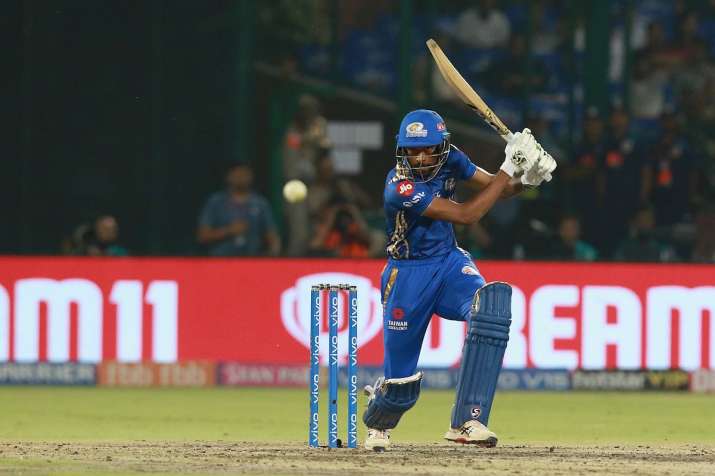 Hardik Pandya's rise and fall from grace was painful for fans of the game but the comeback is a story for all the people who decided to give up when the going got tough and to the ones, who feel there is no second chance in life.
From being a mercurial all-rounder to the man, who makes his team tick, junior Pandya has risen from the dark alleyways he was confined to after a disastrous wannabe moment in Koffee with Karan earlier this year.
The 25-year-old has managed to bury a past that very few can with such ease in the age of social media and from there, has moved on to be a better version of himself on the pitch. A version that has long been desired of a cricketer, who soon became a must-have for Indian cricket after making his debut.
Following a lengthy spell away from the game due to injuries and a silly controversy, Pandya's return to it has once again shown why he is box-office.
The lanky all-rounder, who says is inspired from the Caribbean style, has brought all of it in this year's Indian Premier League and one could say, that he is giving the mighty Dre Russ [Andre Russell] a run for his money.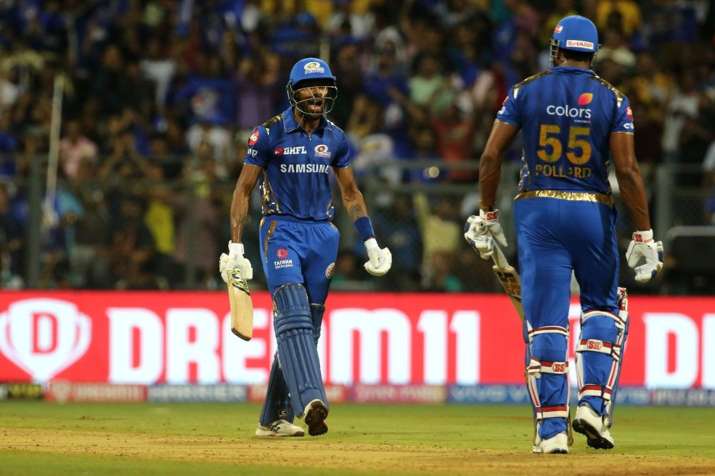 Hardik has been Mumbai's mainstay for long but this season, he has been different. -- Aggressive, expressive and impressive.
Pandya Jr. has turned the heat on bowlers this season and Mumbai is soaring on the back of it. His explosive batting at the death has helped him amass 218 runs from 9 matches so far and he is well on his way to surpass his most productive display with the bat, which came in 2018, when he scored 260 runs from 13 games. Pandya this season is playing at a strike-rate of 194.64 -- his best in IPL cricket so far.
Hardik's blast towards the end has allowed Mumbai to bide their time at the top and much like Kolkata Knight Riders, who do the same with Russell, Mumbai have been able to mould their batting around the hard-hitter. With scores of 32 off 15 (Delhi Capitals), 37* off 16 (Royal Challengers Bangalore), 28* off 11 (Rajasthan Royals), 25* off 8 (Chennai Super Kings), 31 off 19 (Kings XI Punjab), 32* off 14 (Royal Challengers Bangalore) at the fag end of the innings, Hardik has single-handedly bailed Mumbai out of tricky situations. He has smashed 101 runs off just 36 balls in overs 19 and 20 in this IPL at a strike-rate of 280.55 -- hitting six boundaries and 11 maximums.
The Mumbai all-rounder was always a destructive force but this season, he has seldom been troubled unlike before. Be it pace or spin, he has deposited the ball in the stand with equal gusto. In  7 innings so far against pacers, he has scored 145 runs off 76 balls at an average of 72.5 with a strike rate of 190.8. Against spinners, the numbers drop -- 41 runs off 21 balls at an average of 20.5 and strike-rate of 195.2 but the problem was always pace and this season, he has conquered his demons and the results are there to be seen.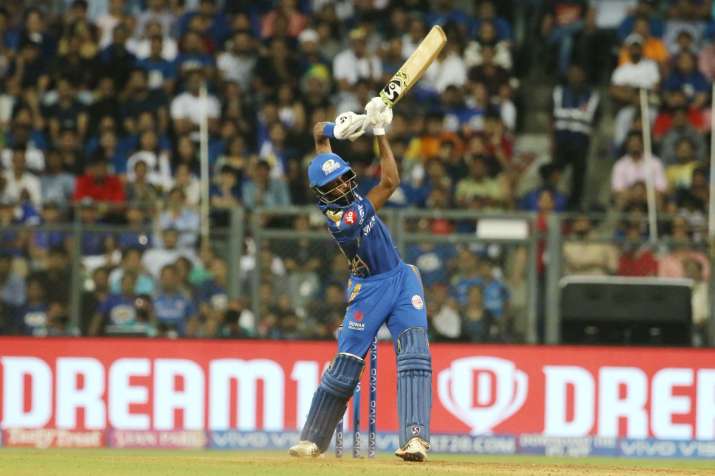 So, what has he changed in his game? Hardik says it is his mindset.
"Even I was telling myself that I don't think I've ever hit the ball better. I have been working hard in the nets and it has been coming off well for me. I like to keep the basics straight, even in the death if you keep your shape and hope for bowlers to miss, you can hit hard.
"I am using my brain well, reading the wicket well in this season. I have five more games to go and then the play-offs, and I hope to keep going like this through the season," Hardik said after the end of the Delhi Capitals game, where his innings along with his brother Krunal turned the game in their favour.
Krunal was also all praise for his younger brother and said that his attitude has made him a better player.
"When he was away from the game due to injury and the other reasons (controversy), he worked a lot on his fitness. We started playing the game together and one thing that I can say that cricket has always been his priority.
"Honestly, there are very few players who have a work ethic like him. His goal is always to improve and if you do that, you become consistent," said Krunal.
"Earlier he used to smash spinners, now he is also doing the same to pacers. He worked on that area during the off time he got and he has gotten the desired results. 
"What like I most about is never give up attitude. Every year, he is adding something or the other to his game. In fact, I have also a learnt a lot from him," he added.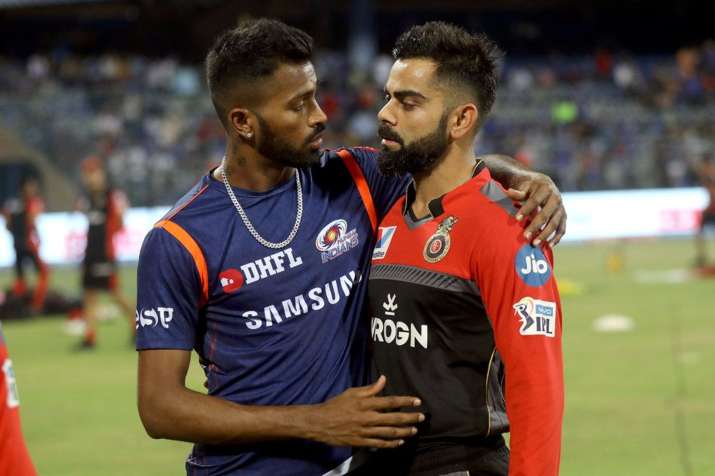 As the IPL reaches its business end, the dependency on Hardik will increase and he has shown enough promise to make this his year in Indian cricket's biggest showpiece. But, that is not where it stops because world cricket's biggest awaits and as fans around the country get ready to take their regional shirts off and pull on the national ones, the expectation on him will increase.
But, fret not. This version of Hardik Pandya looks lean, mean, focused and ready for the biggest challenge of his life. And, along with Virat Kohli, 1.3 billion people will be backing its son, who they few months back wanted ousted from the team. Thanks to them perhaps, Hardik Pandya 2.0 has arrived and all he means is business.