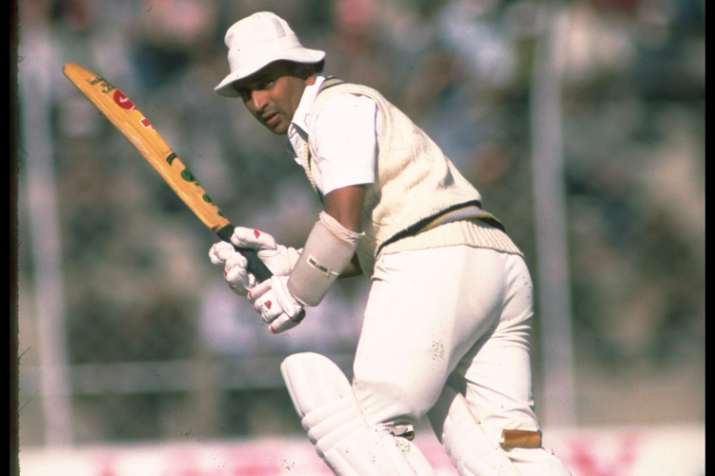 Former India captain and one of the best international openers of all-time, Sunil Gavaskar turned 69 on Tuesday. World's first batsman to score 10,000 runs and 30 centuries in Test cricket, Gavaskar was the kingpin of Indian cricket during the 70s and 80s. He set many world records during his illustrious 16-year-long career, though many of them were later broken by Sachin Tendulkar when he came into prominence.
With his strong technique, Gavaskar was highly admired for his confidence and performance against fiery pacers such as Andy Roberts, Michael Holding and Joel Garner, who motored West Indies' dominance during 1970-90.
After making his debut against West Indies in a Test match at Port of Spain in March 1971, Gavaskar went on to make 10,122 Test runs in 125 matches at an average of 51.12, with 34 centuries.
As Little Master turns 69, we present you a list of his five best knocks.
220 vs West Indies in 1971
Playing his maiden Test series for India, Gavaskar made a promising start and concluded the five-match Test series with 774 runs from four matches. However, his best knock came in the last Test of the series, in which he scored a knock of 220 runs in the second innings at Port of Spain in April 1971. The match concluded in a draw, but India managed to win the five-match Test series by 1-0. While batting for more than eight hours, Gavaskar's 220-run knock was decorated by 22 boundaries. 
221 vs England in 1979
Gavaskar's next double century came in a Test match against England at London in September 1979. He scored 221 runs off 443 balls with the help of 21 boundaries, though the match ended in a draw. Eventually, England won the four-match series 1-0 but Gavaskar's heroics helped India put a strong fightback in tough English conditions.
236* vs West Indies in 1983
The Bombay-born batsman scored his Test-best knock against West Indies at Chennai in December 1983 and that too in a series highly dominated by the Caribbean cricketers. In the sixth match of the six-Test series that West Indies won 3-0, Gavaskar scored an unbeaten knock of 236 runs, fighting a lone battle against a formidable bowling attack. His 425-ball knock was decorated by 23 boundaries.
176 vs Sri Lanka in 1986
During Sri Lanka's three-match Test series in India, in 1986-87, Gavaskar displayed tremendous grit and played an impressive knock of 176 runs off 302 balls at Green Park, Kanpur. Facing the bowling attack led by the pace trio of Ravi Ratnayeke, Graeme Labrooy and Ashantha de Mel, Gavaskar gave India a strong start in the first Test, capitalizing on which Mohammad Azharuddin and Kapil Dev scored 199 and 163 runs respectively.
103* vs New Zealand in 1987
Gavaskar excelled in the ODI format as well and scored 3,092 runs in 108 matches at a strike rate of 62.26. His ODI-best came in an ICC World Cup match against New Zealand at Nagpur in October 1987. Chasing a target of 222 runs, Gavaskar made 103 (not out) off 88 balls and established a 136-run partnership with Kris Srikkanth (75) for the opening wicket. Thanks to his 88-ball knock, which included 10 boundaries and three sixes, India won the match by nine wickets.