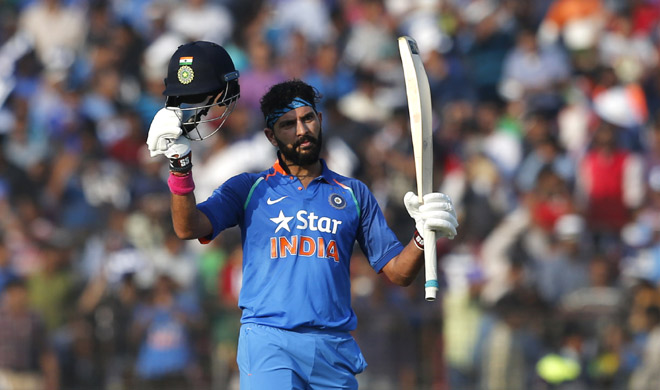 After being dropped from the national team for almost three years, Yuvraj Singh made a grand return to the ODI side, smashing 150 off 127 balls with 21 fours and three sixes in the second one-day against England in Cuttack – his first ton since the 2011 World Cup.  
Yuvraj teamed up with Mahendra Singh Dhoni (134) for a record partnership of 256 runs for the fifth wicket, taking the team's total to a massive 381 runs.  
After the match, the 35-year-old batsman revealed that he had thought about giving up the game after being dropped from the team.
"When I came back from cancer it was hard work. I was not performing and after being dropped I thought (about) whether I wanted to continue or not," said 35 year old batsman.
"I don't read newspapers, neither do I watch television. I don't like to put too much pressure on myself. I had a good run in the Ranji Trophy, so was just waiting to make it count big," he added. 
Yuvraj, who won the Man of the Match award, said that the understanding with Dhoni during the partnership worked. 
"Mahi and me were taking it bit by bit. Initially we targeted a 50-run stand and once when we got there we set our eyes on a hundred-run stand. We have won many matches for India and we had the confidence in each other. Mahi realized that I was getting the boundaries and so he was content rotating the strike. It worked well in the end," he said. 
Not forgetting to mention Virat Kohli, Yuvraj added, "Virat showed a lot of faith and belief in me. 150 is my highest."